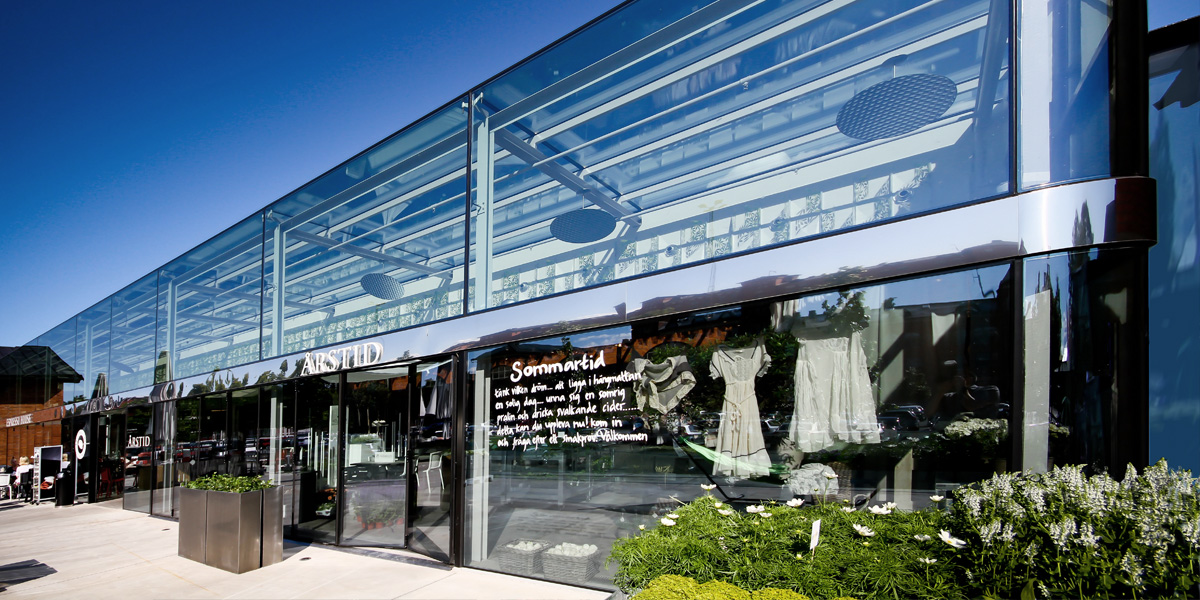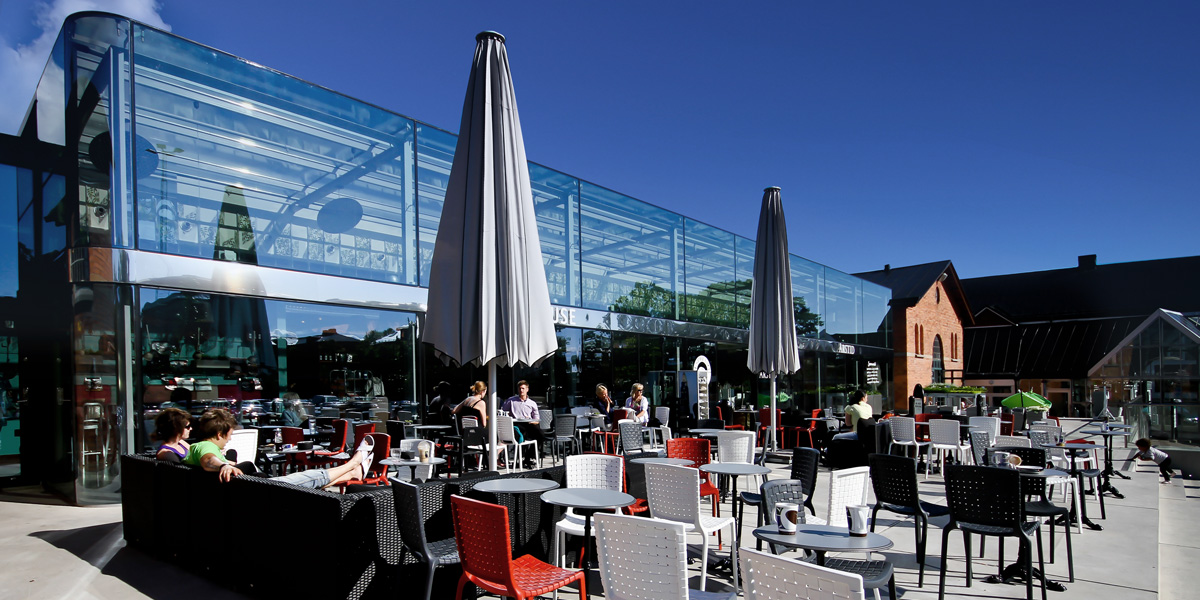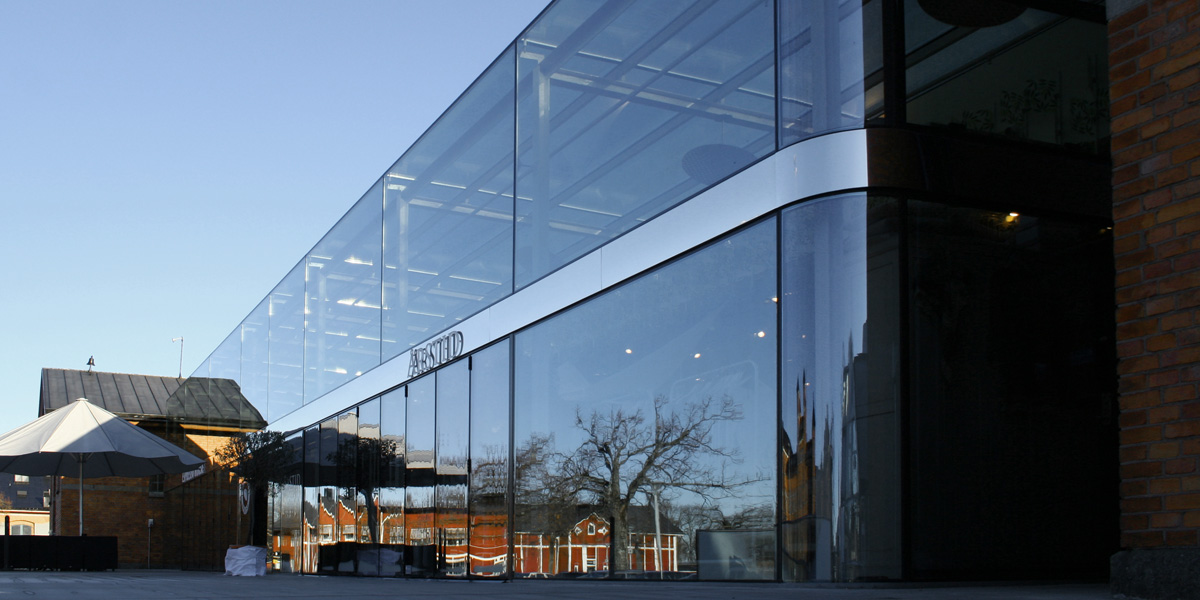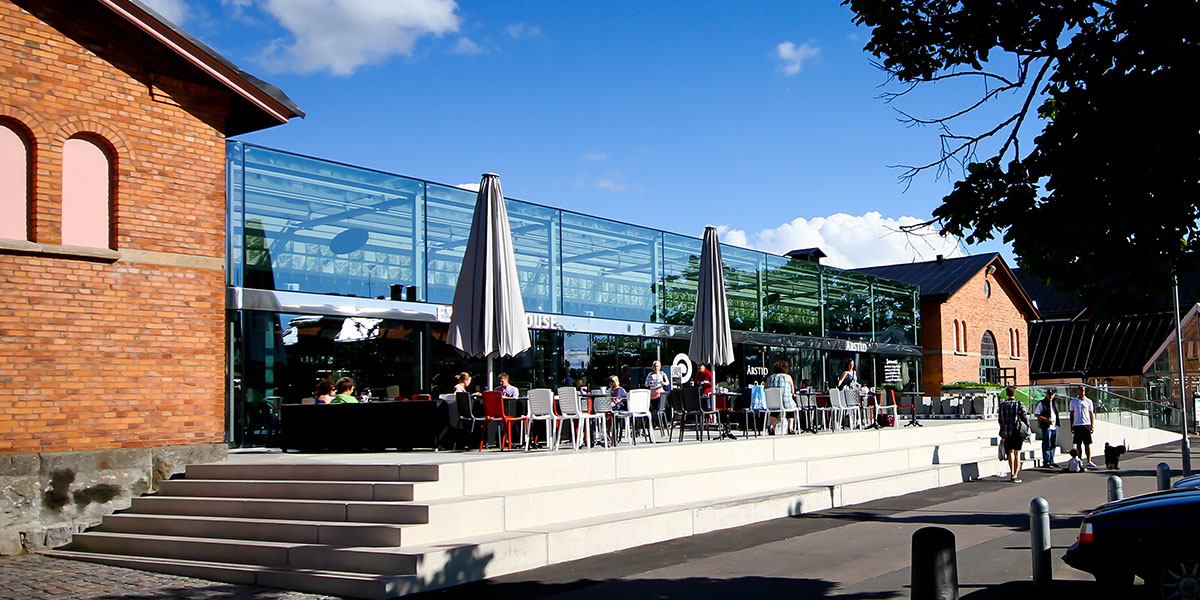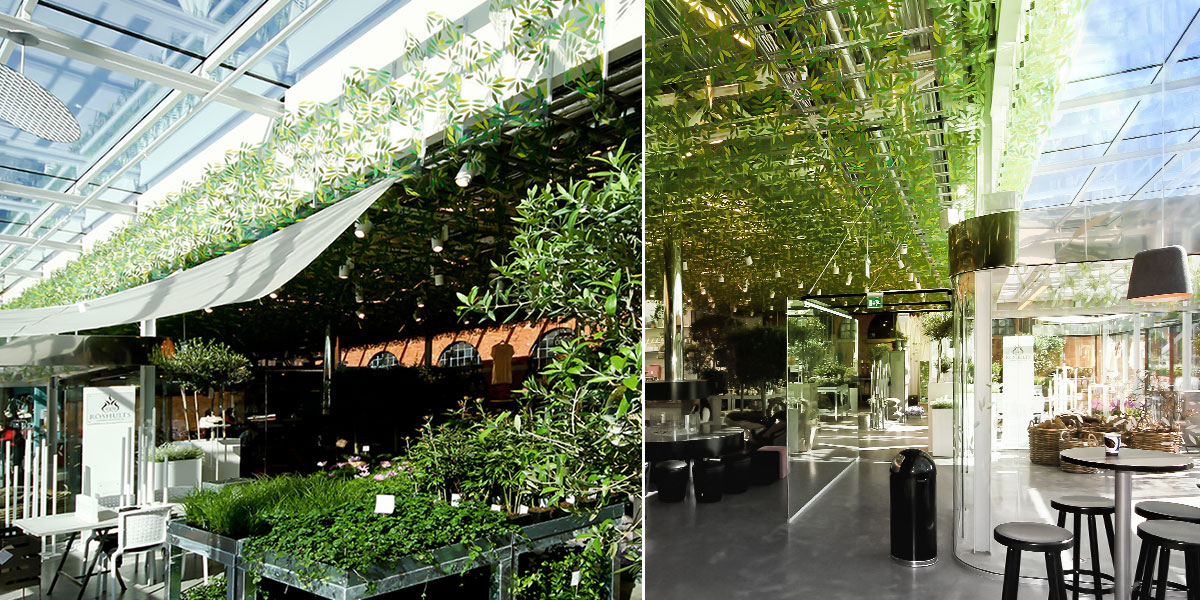 An outwards-looking entranceClient: Asecs
When Småland's Artillery Regiment, the A6, was shut down in the mid-80s, the strategically located area adjacent to Jönköping's city centre was transformed into an external commercial area. The old regiment buildings have been supplemented and rebuilt one after another. Like many other malls, the A6 Center is closed off and interacts only to a limited extent with its environment.
In 2008, we were given the task of reviewing the possibility of expanding the barracks yard between two of the old stables opposite the main building of the regiment, with the aim of activating a difficult-to-use part of the centre while opening the A6 Center towards the square and the surrounding area.
Compared to the symmetrical regiment buildings, the extension breaks a clear symmetry but clearly relates to the size, composition and material of the old buildings. Our idea was to give the new building the character of a modern orangery, with an intangible transparent façade with softly shaped corners, which sharply contrasts with the robust brick architecture of the regiment's architecture.
Characteristic details such as horizontal padded strips in the end walls of the brick buildings can be found as a polished stainless steel ribbons in the glass façade. The glass, the feeling of glamour from the shiny surfaces and exclusivity interact with modern robust concrete floors both internally and externally in the building's foundation. The foundation creates distance and overview of the adjacent car park and forms an outdoor seating area, a surface for outdoor sales, and a possible stage for various activities. The area flows seamlessly into the interior premises through a fully openable façade.
Internally, the building is restrained with high flexibility and adaptability to different store concepts. In addition to the glass façade facing the barracks yard, it is the building's preserved tile façade that creates the special character of the interior space. The ceiling of thousands of leaf-printed Plexiglas panels pinned at different angles creates the feeling of being under foliage. The foliage diffuses both the room acoustics and the visual experience of the visible installations above.