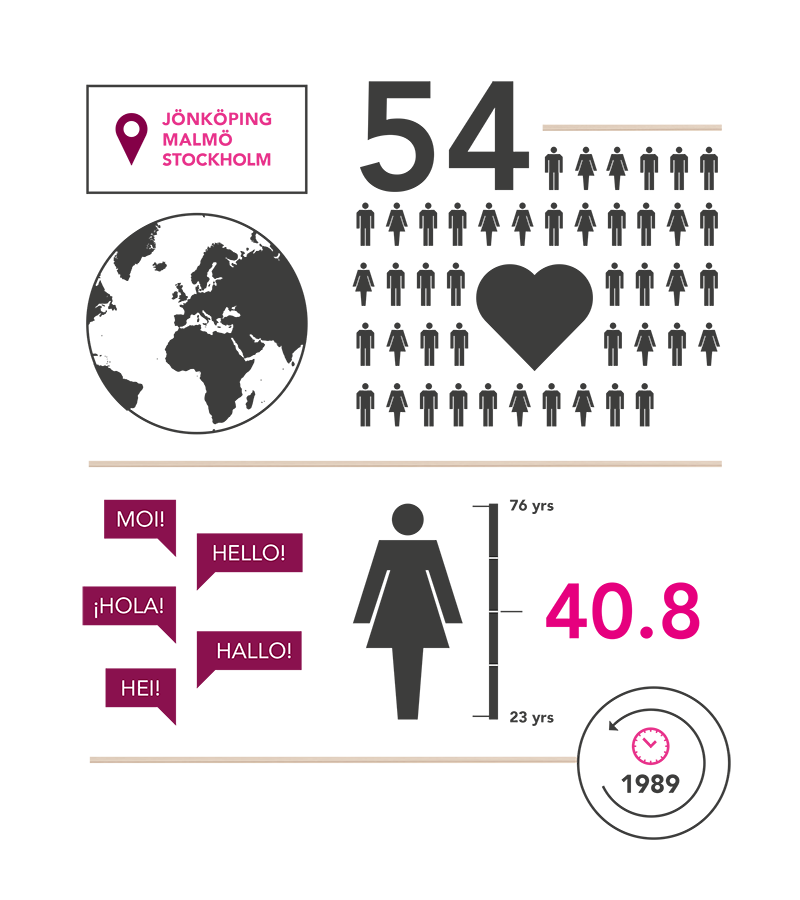 Our philosophy – brand experience
"Brand experience" is the expression which is used to describe a persons experience of a brand. The experience is based on interaction with the brand or the product/service marketed by the brand – the feelings associated with the logotype, with opening the package, with the appearance of the product, with the personal reception from the company, and with the physical experience of holding the product in your hand. These things are the brand experience. We believe that the greatest brands of the future, are those that manage to consistently convey the same associations and emotions throughout every interaction with their customer. Those companies are having a clear brand strategy, letting it permeate all contact areas – from the building and its interior design to the design of the actual products. And further to the different forms of marketing.
All of Yellon is based on this philosophy. We can help our clients to develop the strategic foundation for their brand. We can provide architecture, product design and communication which expresses the brand, creating the feelings and associations desired. The more interactions your customer has, when you communicate in a consistent way, the stronger your brand will become.
Yellon works with architecture, design, and communication. Within our areas of expertise, we are able to identify, analyse, and provide excellent advice, as well as help you to implement your strategies.
Our working process can be described simply in four steps: learn, solve, do, and measure. We carry our core values of impressions, insight, and inspiration with us throughout the entire process.
The Managing Director is Markus Leijonberg and the Chairman of the Board is Dan Ekelund. The company is owned by the Hansen and Leijonberg families, as well as Dan Ekelund. If you would like to interview any of us, are looking for press photos, or have any other PR-related questions, please contact Gabriella Fäldt.
If you would like to work for us, or do an internship here, you are more than welcome to send an application or drop in and introduce yourself. We are always interested in getting to know new people with fresh ideas and perspectives.