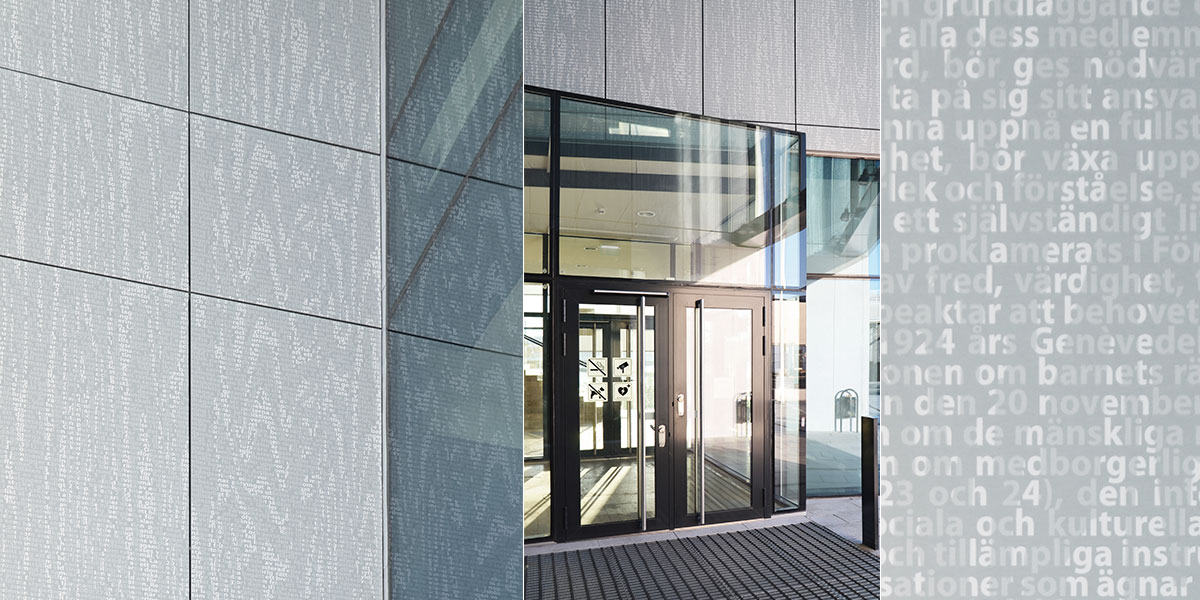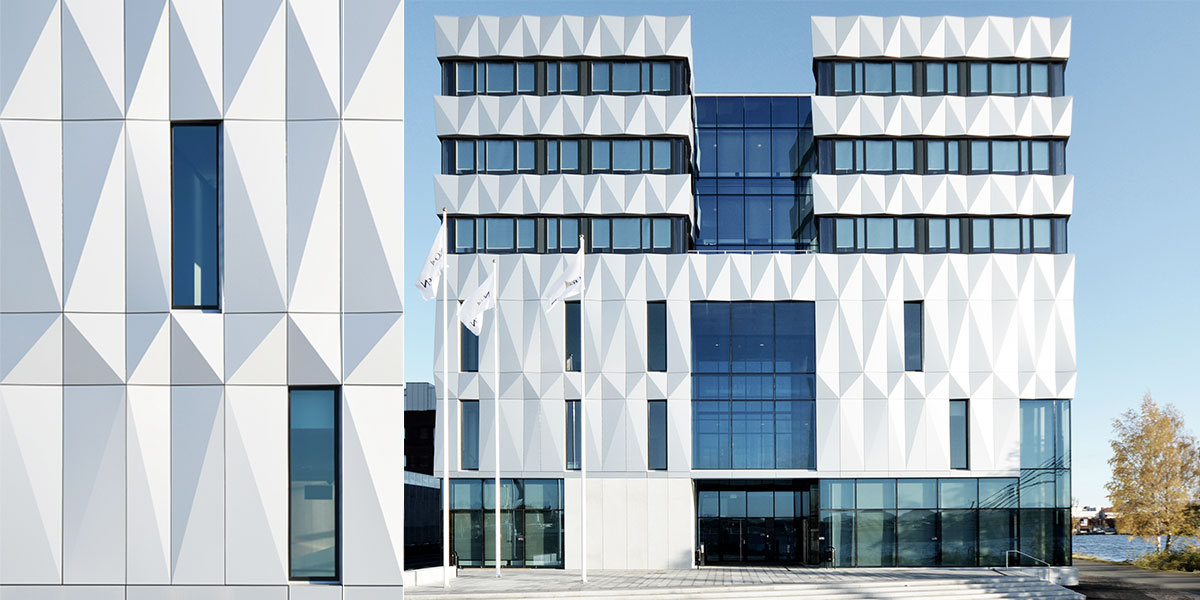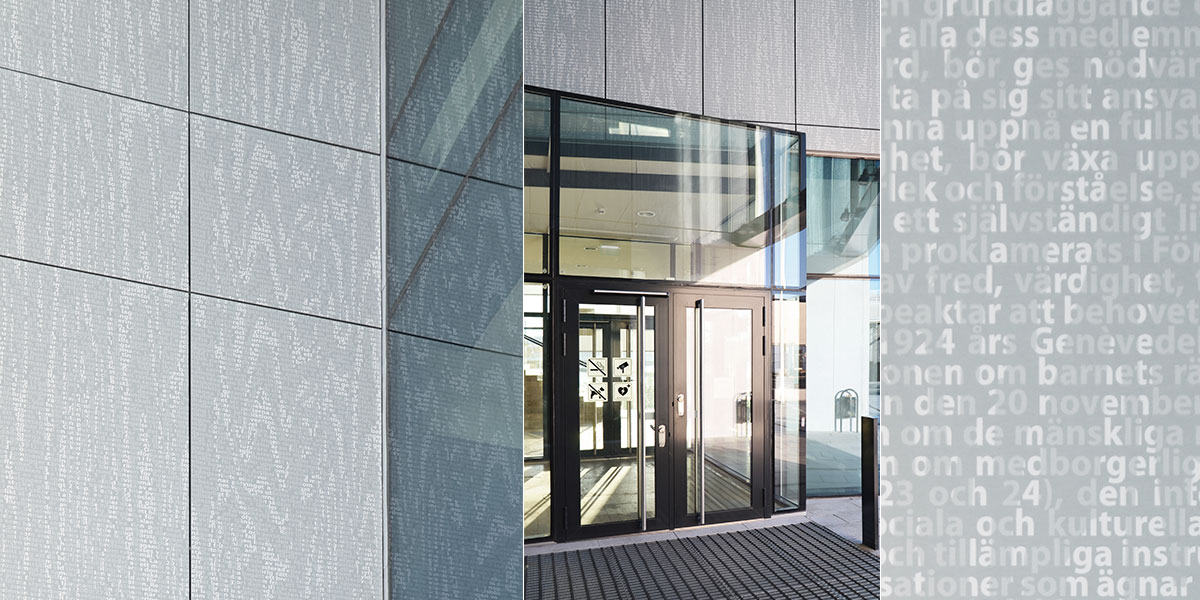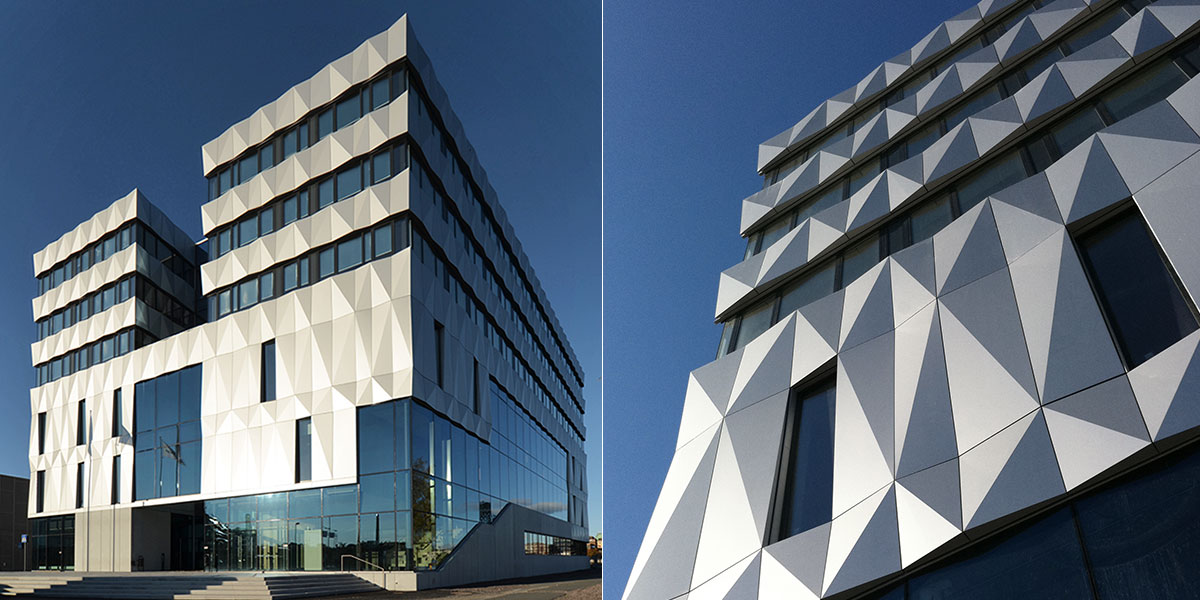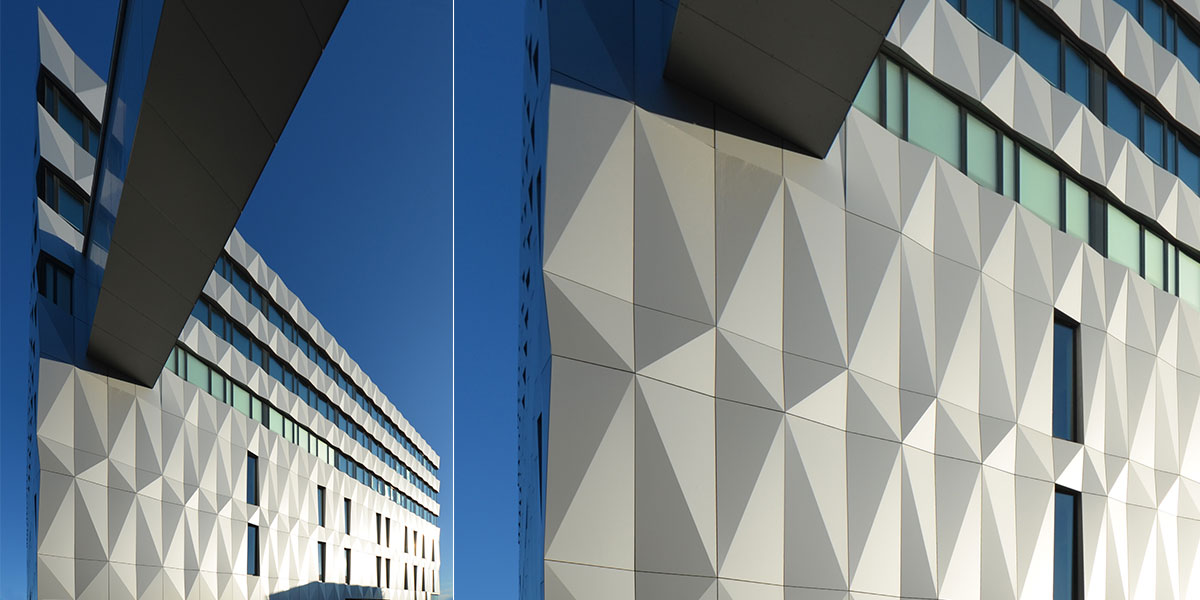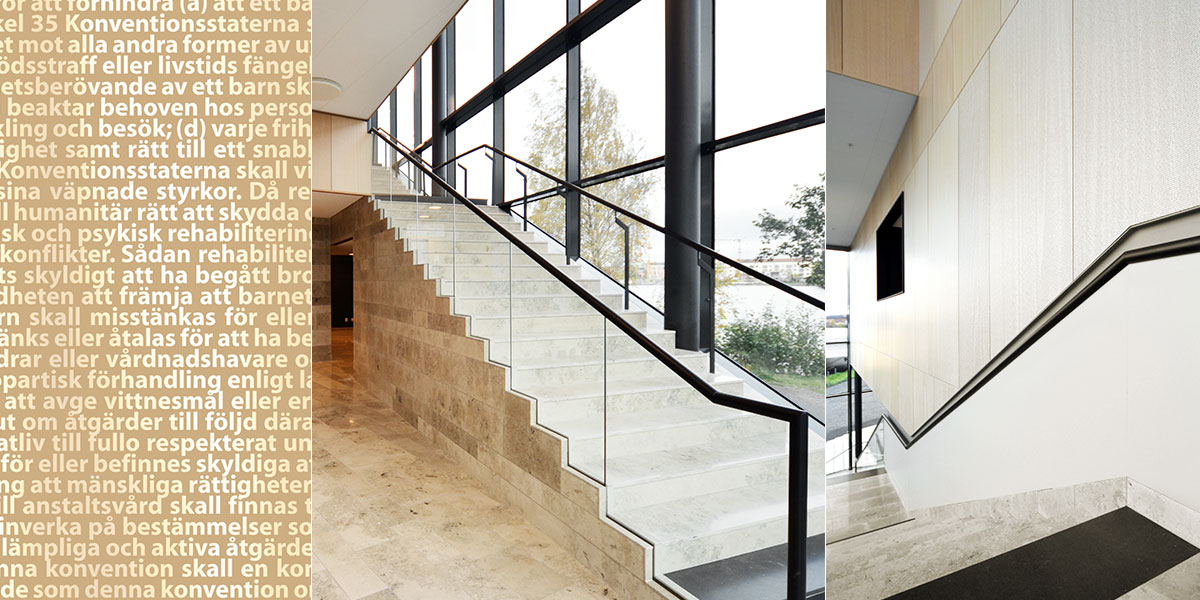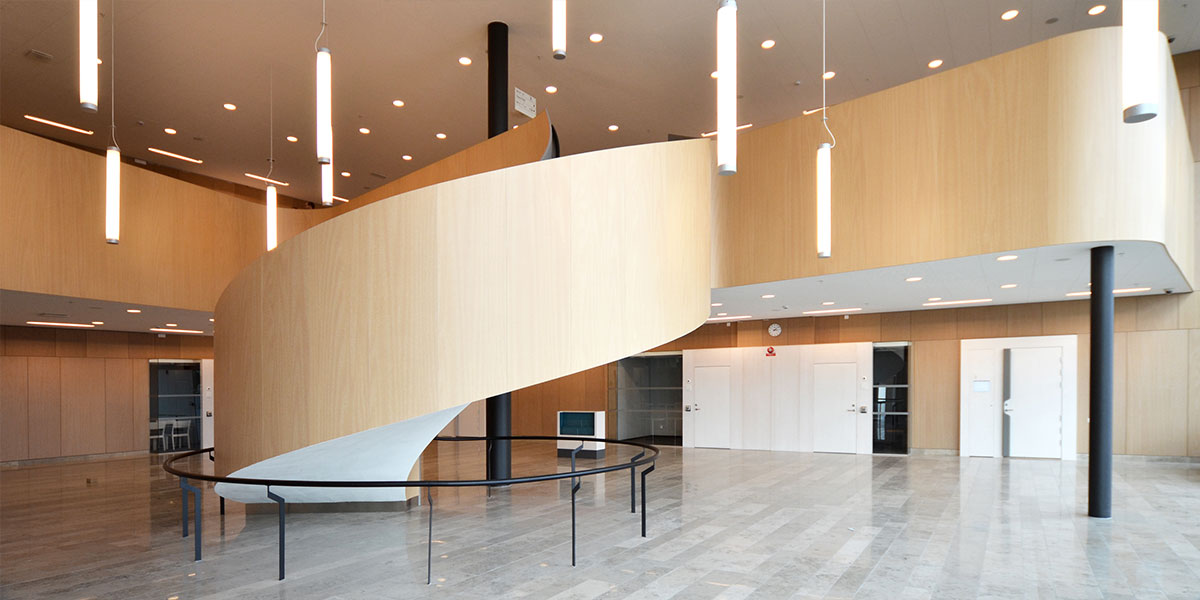 A world of contrastsClient: Norrporten
The courthouse in Jönköping is part of a major reorganisation of Sweden's courts, with the aim of creating more modern, secure, and accessible courts. The new courthouse at Västra Kajen is strategically positioned in a changing cityscape, with the shores of Lake Munksjön gradually developing into the city's new gathering place and becoming home to a rich variety of new businesses.
Its situation, directly connected to the police headquarters and jail, creates efficient and secure flows, and together with the adjacent public prosecution office, forms a complete legal centre. The contrast-filled world of the judiciary, where the judicial function is traditionally represented by a set of scales, is the project's conceptual theme. A playful game of contrasts that take many forms.
A metal facade with lightly pleated facade cassettes made from aluminium composite panels creates a rich shadow play in the facade that changes constantly, much like an abstract wave pattern shifting in graphic greyscale and capturing colours from its surroundings. As a light, pleated drapery, it only opens temporarily in a series of storey-high slits against the courtrooms.
A double-height waiting room which is inspired by the Asplund law court extension in Gothenburg and faces Lake Munksjön is one floor up, with a staircase that is clearly shown in the facade, and exudes openness and accessibility. A warm, wood-clad interior with soft shapes contrasts against the hard, colder exterior. A circular staircase between courtroom floors acts as a sculpture in the room. At a distance, the walls look like they are veneer-clad, but at close range appear as selected parts of six legal texts printed in different colours on MDF panels. A complex logistical arrangement guarantees legal best practice and personal safety by ensuring that parties do not run the risk of meeting outside the courtroom. One part of the courts' change in approach is that it should be possible to record witness testimony for later use in higher courts, which means that the courtrooms are technology-intensive and have been designed as high-end recording studios.
The building's distinct environmental profile is reflected in, among other things, a very low level of energy consumption (less than half of the BBR requirements), which is achieved through a dense and energy-efficient envelope combined with a heat pump facility providing warm and cool air with the aid of subterranean aquifers.
The building is certified as LEED Gold level.