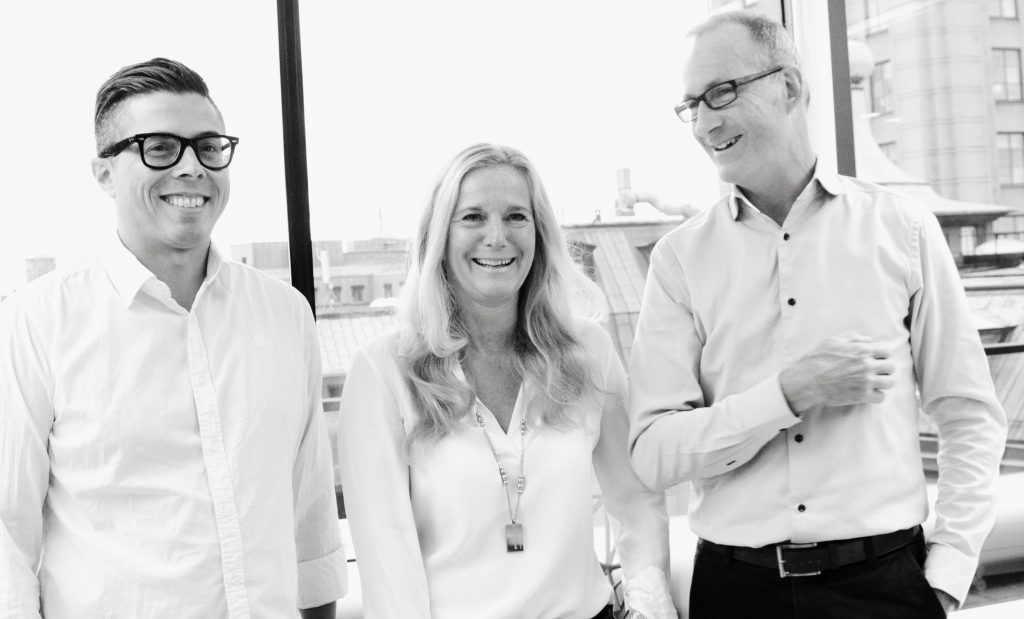 Yellon acquires brand agency Navigate
24-08-2016: One year after Yellon opened its office in Stockholm, the brand expands its experience agency with an acquisition. Navigate, with business and brand consultants Marie Bjurling Larsson and Henrik Wallén, is moving in today.
The acquisition further strengthens Yellon's strategic offer. Navigate has worked with brand strategy focusing on business development for Preem, Alcro-Beckers, Hemnet, Fastighetsbyrån and Gysinge.
'Navigate contributes with its expertise in analysis and strategy linked to the customer's business. Marie and Henrik work at a high level, they are not easily frightened and have a model for implementation and idea anchoring that really allows for things to happen. Together we will create an improved value chain,' says Markus Leijonberg, CEO of Yellon.
'Navigate has long been looking for a partner that is both strong at operational implementation and can ensure that spaces, products, meetings, social media etc. interact through communication. Yellon is unique that way,' says Marie Bjurling Larsson. 'In addition, our corporate cultures are the same, very hands-on, and we believe in the same success factors.'
Yello's goal is continued growth. Among other things, an establishment on the west coast is planned for next year, and in the autumn there will be several new employees within architecture and communication.
'Magic happens when many different skills meet. Therefore, Yellon is no ordinary brand experience agency. And therefore we keep on working to create more areas of contact,' says Mark Leijonberg.
Latest news
2018-05-21 - New recruitment to Yellon's Malmö office – developing the brand experience offering
2018-05-04 - Segel by Yellon – a new landmark in Sollentuna city centre
2017-09-04 - Yellon nominated for Svenska Designpriset
2017-05-15 - Conference facility launches comic book
2017-04-19 - Revolutionary heating tools win the Red Dot Award
2016-11-08 - Yellon keeps growing in Malmö
2016-10-21 - Yellon is nominated for the 100-wattaren award
2016-08-23 - Yellon invests strategically in Malmö