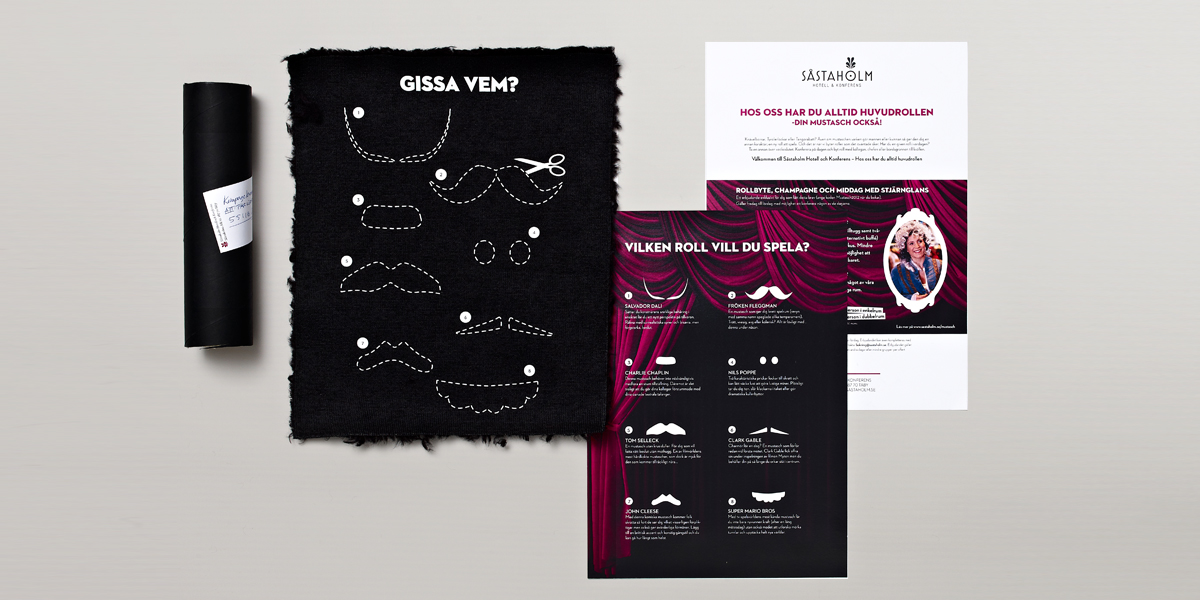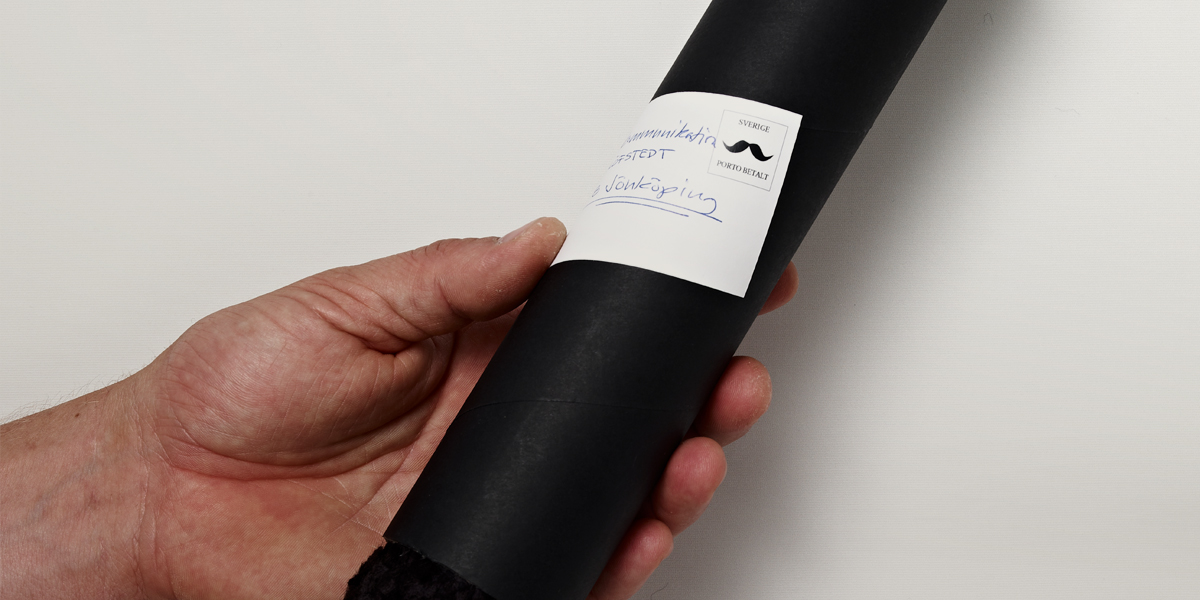 Hair-raising direct email marketingClient: Såstaholm Hotell & Konferens
The manor house where Såstaholm Hotell & Konferens is today was once run as a guesthouse for performing artists. In modern times, this memory has been preserved through a stage-inspired identity. It also presents an annual award for the performing arts, the Såstaholms Pris till Höstsols Minne, which has established itself as a major and important recognition in the cultural industry. Yellon has been an external PR partner for the award and worked with text and design. We have also made a variety of creative efforts, such as the (crazy) idea, copy and design of the direct email marketing activity with many more bookings as a result.
The direct email marketing in question consisted of a kit where you could produce your own moustache and a text which talked about the characteristics of the different moustaches, and of course some selling lines. All's well that ends well.