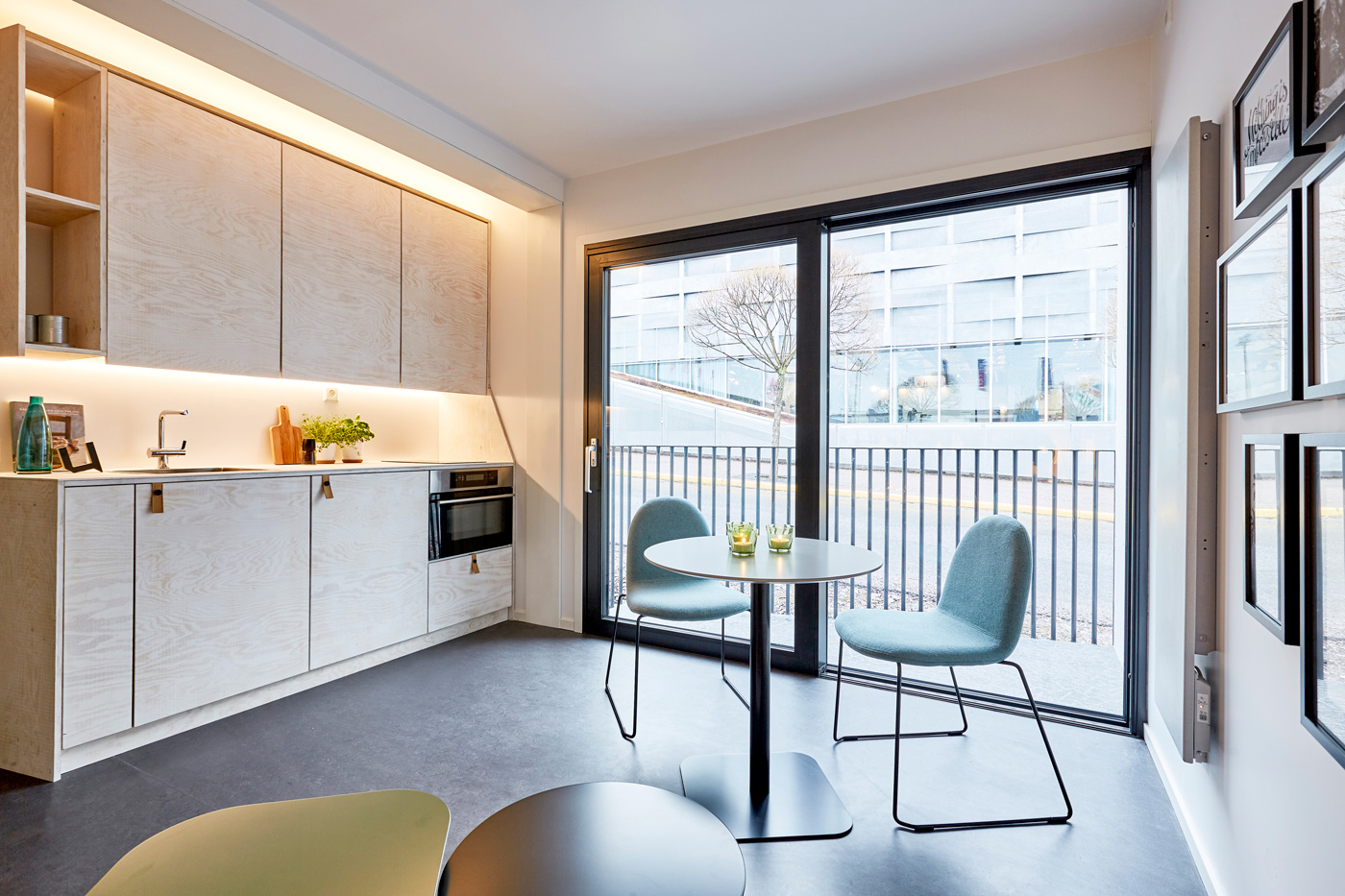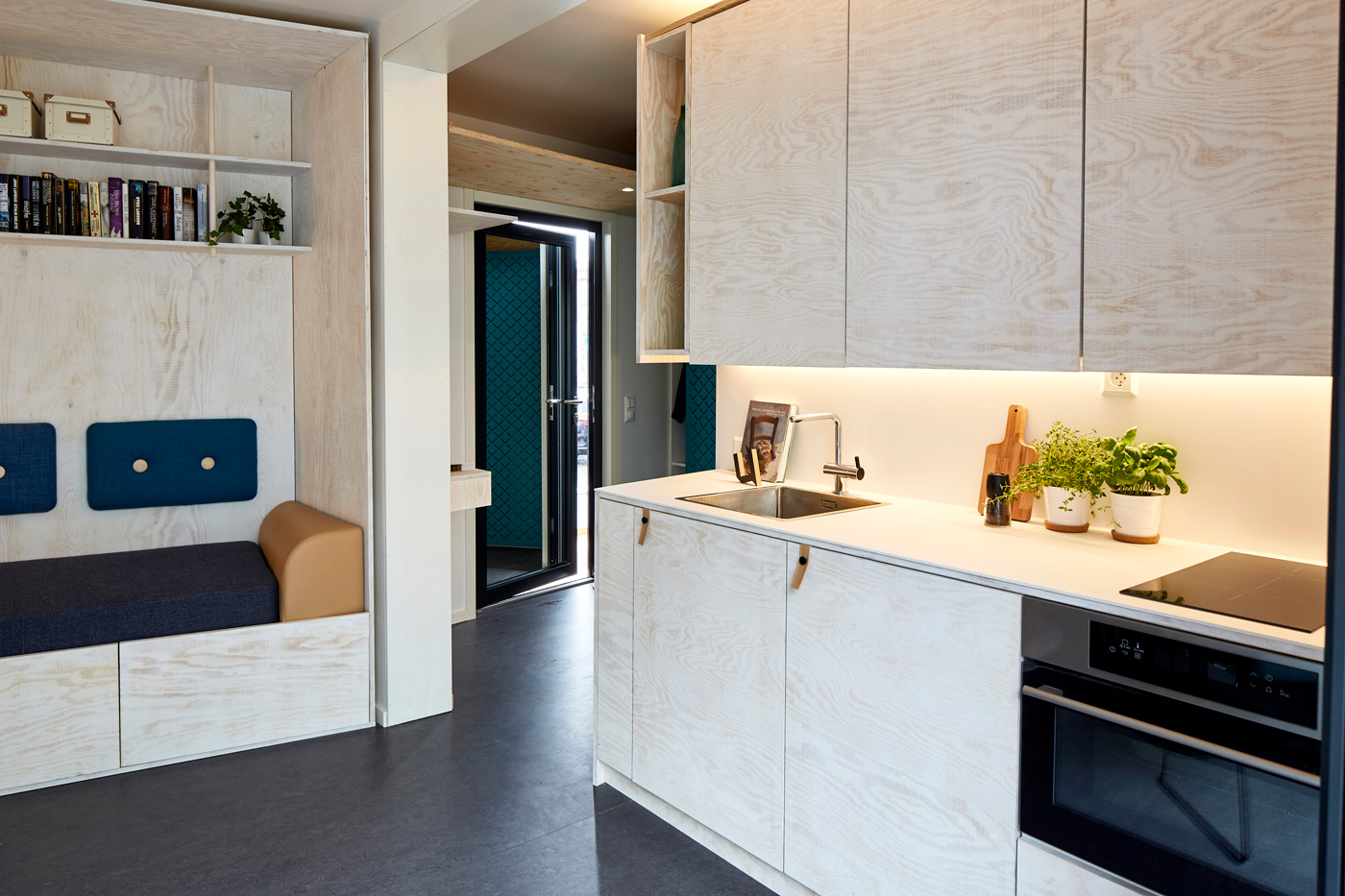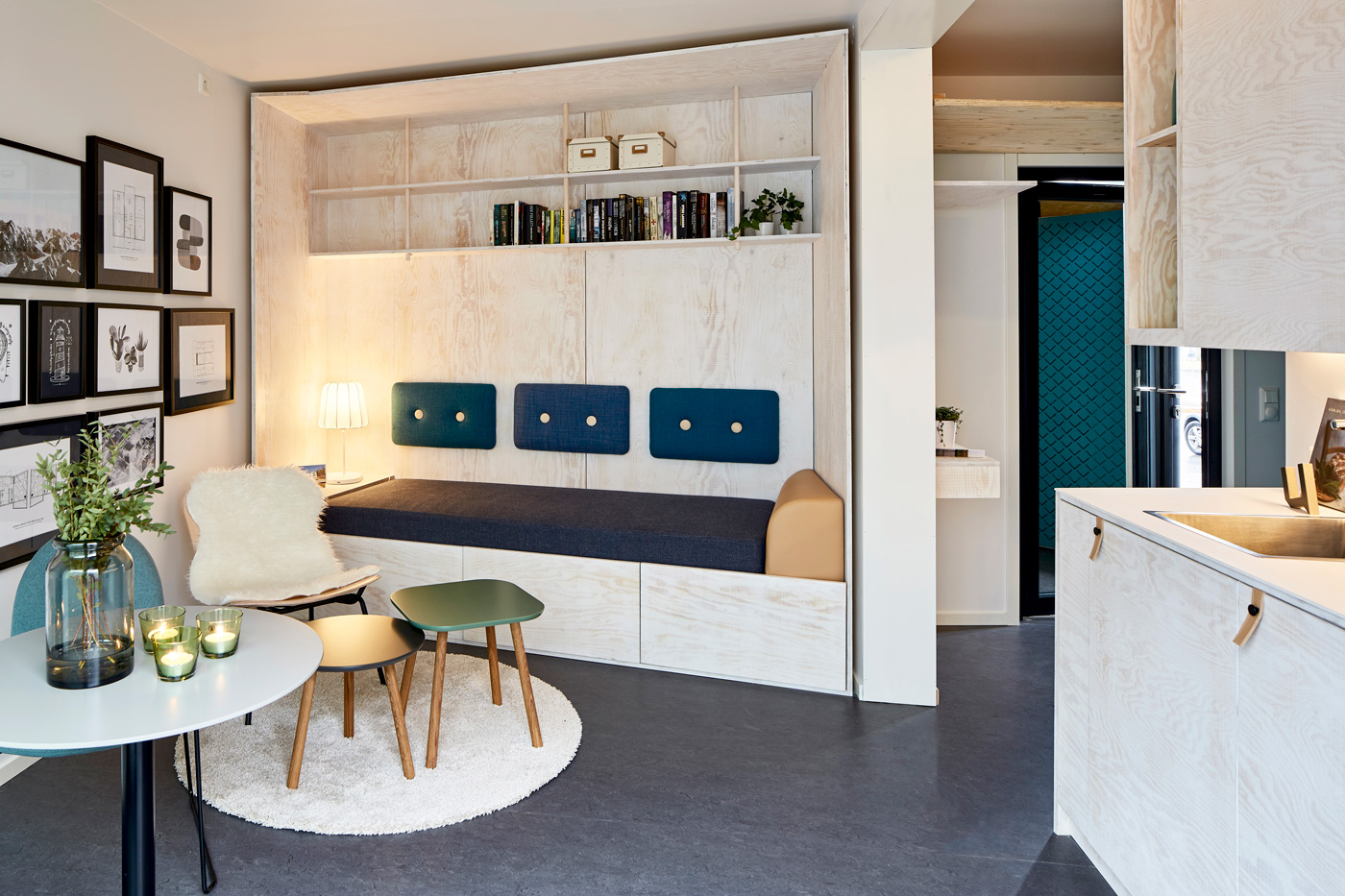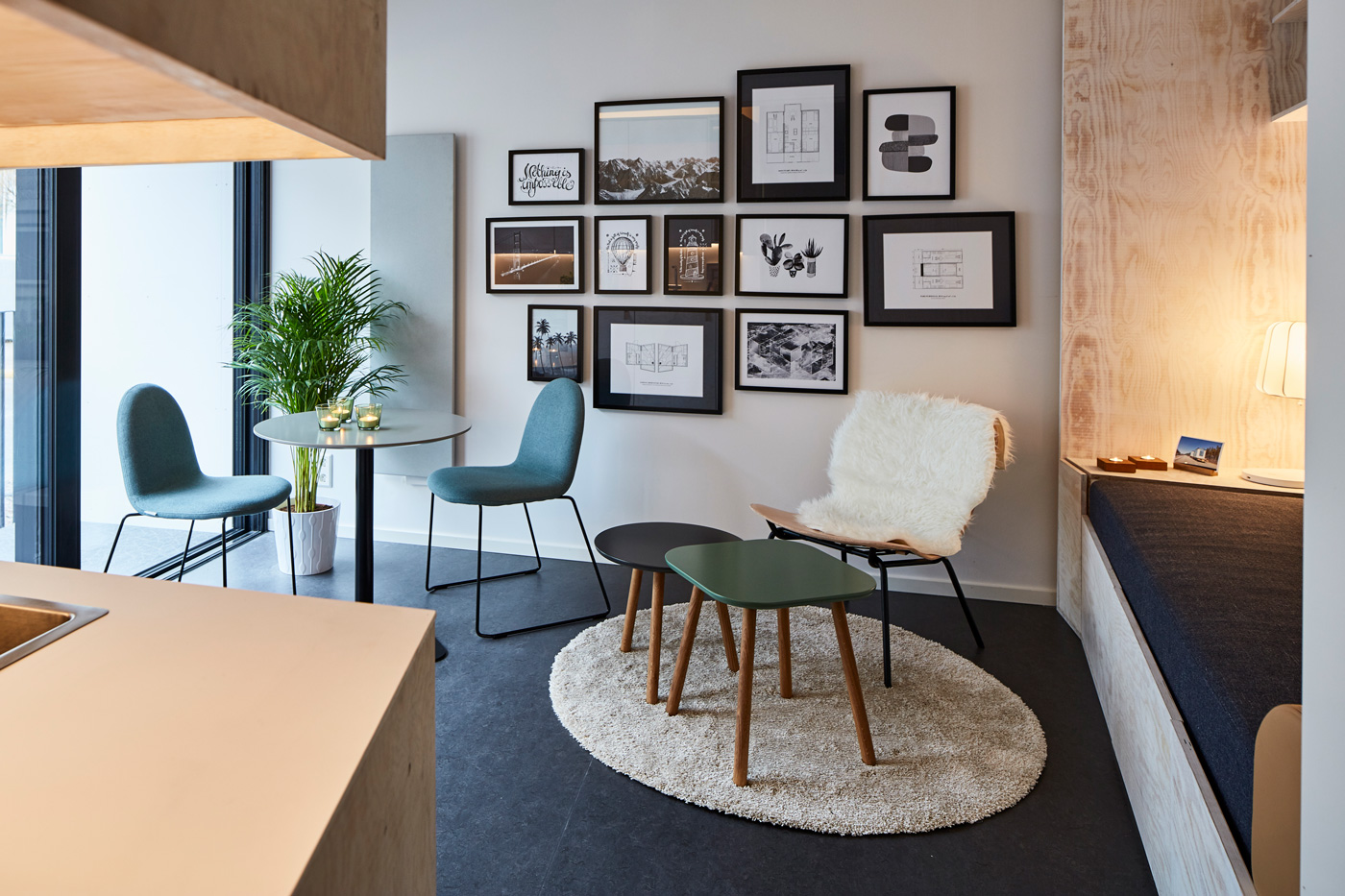 Client: Zenergy AB
For Nordbygg 2016, Yellon was presented with the task of developing a different kind of booth for Zenergy. Yellon's idea was to manufacture an exclusive and specially designed housing module and place it outside the main entrance of Nordbygg. Said and done. During the trade fair, visitors were allowed to check out a ready-to-use housing module for students, of the highest standard in quality and design. Inside the trade fair hall, Zenergy also had a more traditional booth, also designed by Yellon.
Yellon was in charge of sketches, material choices, drawings and the assembly of the booth. In addition, Yellon made an invitation, trade fair and press materials and handled all administrative work regarding orders and implementation towards Nordbygg.
In addition to the trade fair concept, Yellon has created the logotype, visual identity, movies, web and communication material for Zenergy. Read more about the entire project here.