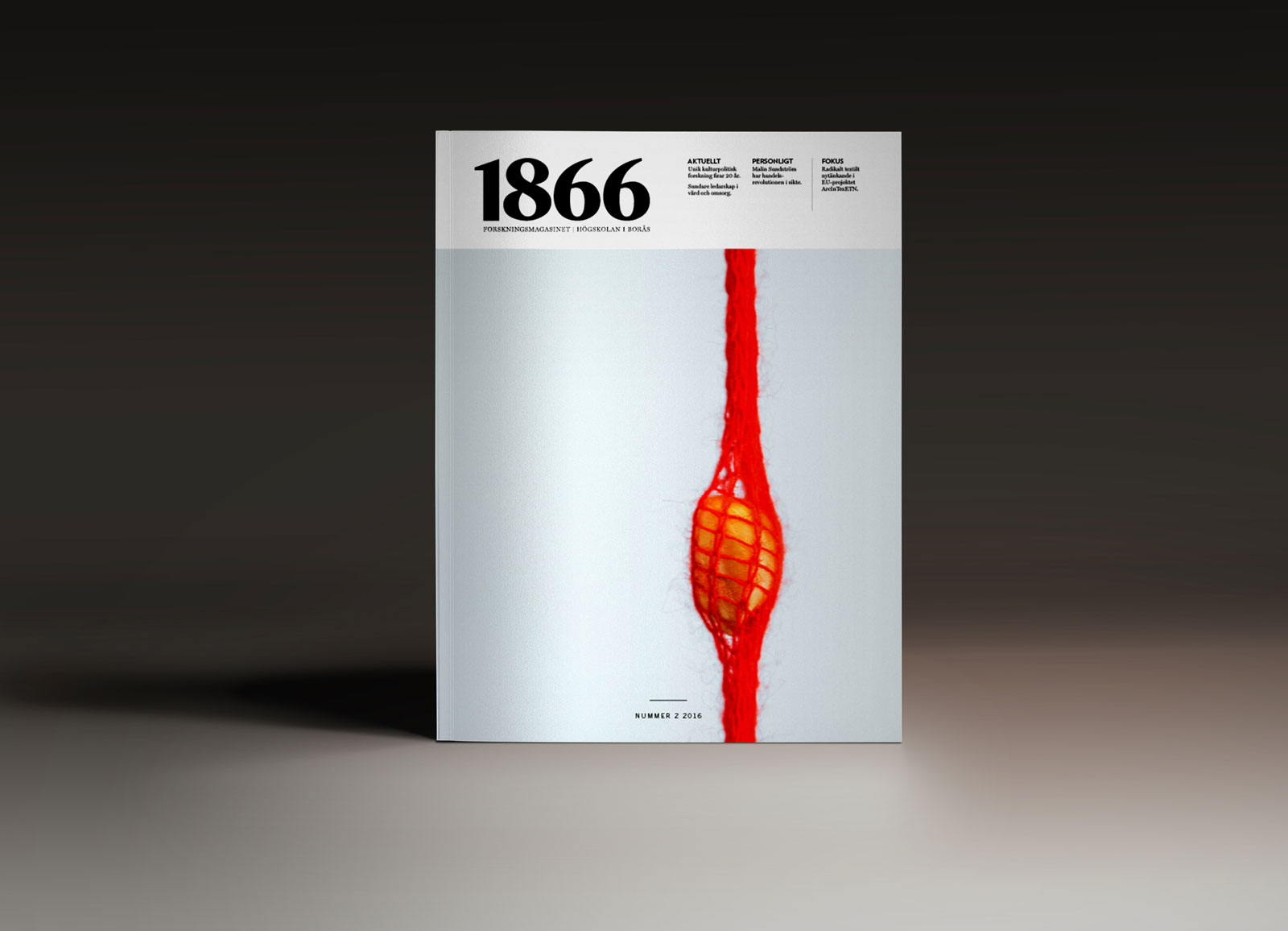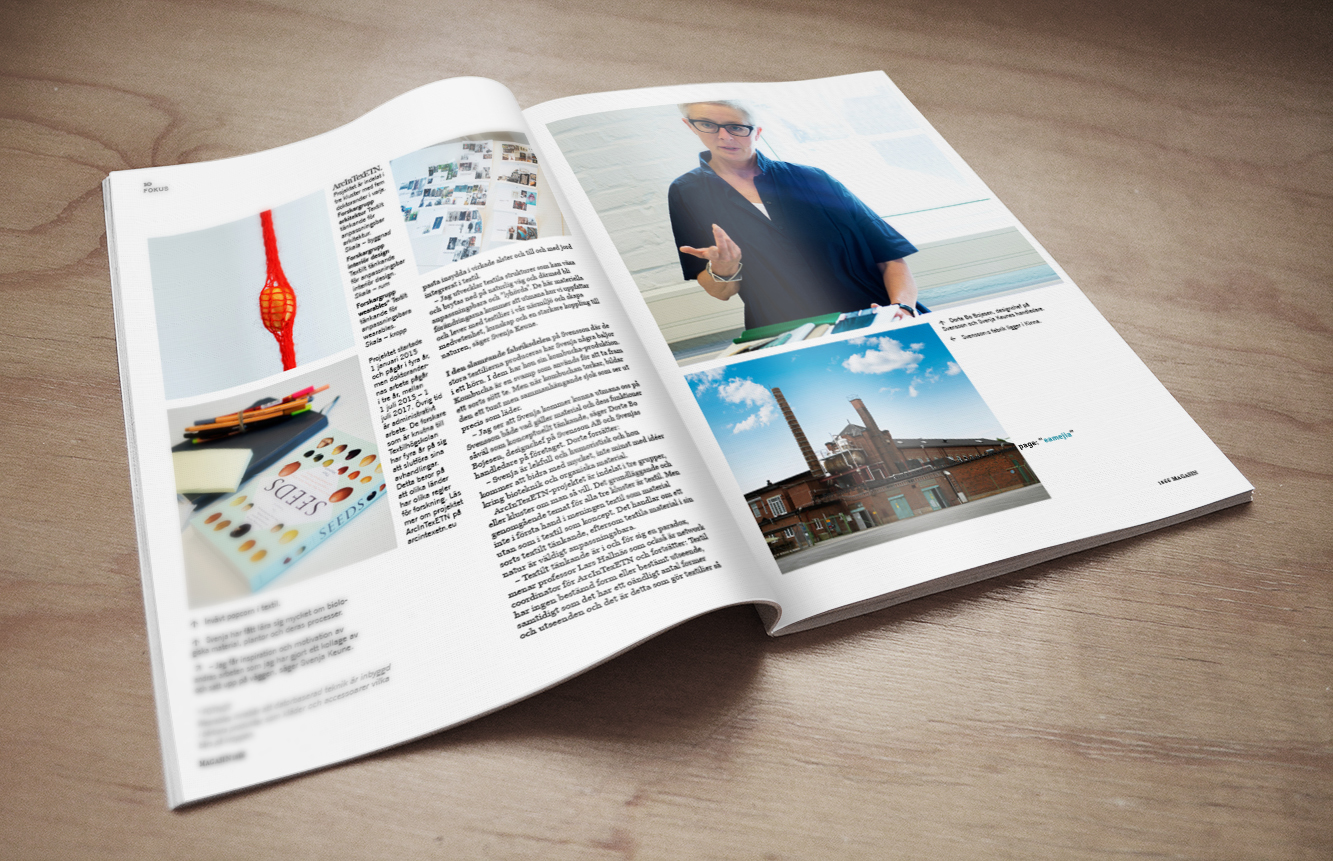 Client: Högskolan i Borås
BACKGROUND
The focus for the research magazine 1866 is the on-going research at the University of Borås and how it benefits society as a whole. The purpose is to raise interest and surprise the readers through exciting articles, personal portraits, quick messages, clear comments and easy-to-access tips. Since the University of Borås is aiming to become the next research university in Western Sweden, the magazine is also important to talk about the development and show the outstanding and often unique research that is happening here.
ASSIGNMENT
The primary target group for the magazine is financiers and collaborators; trade and industry and the community of the region, researchers, staff and students. The University of Borås wanted to develop the Research Magazine 1866 partly through new design and partly by taking content to a higher level.
SOLUTION
The angle, tonality and design needed to remove the image of research as something that 'only' happens in a lab and instead present the university and its research teams as modern and close to both the business world and to the public. At the same time, it was important to keep a serious approach in order to communicate science correctly and to attract new financiers, collaborators and researchers.
OUTCOME
Yellon gave the research magazine a new design with a clean and sombre expression, while providing ample space for both pictures and empty space. Space for the texts was created and a new imagery developed to clarify, raise interest and create depth for each article. The magazine was re-structured in terms of content and now offers a better picture of the parts, content and issues that concern the university.