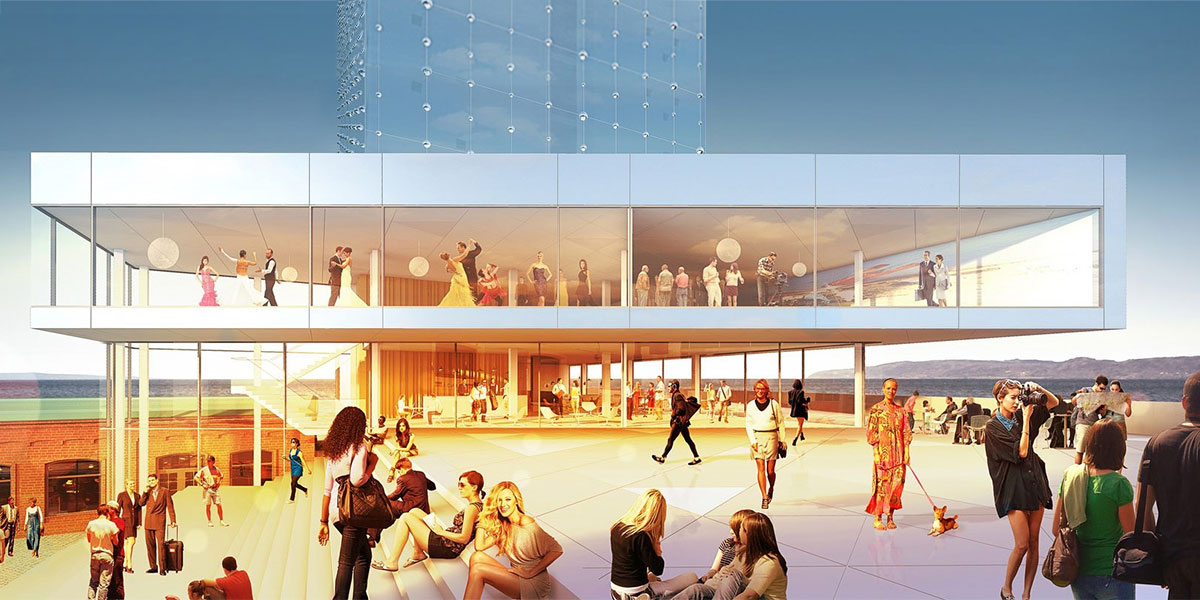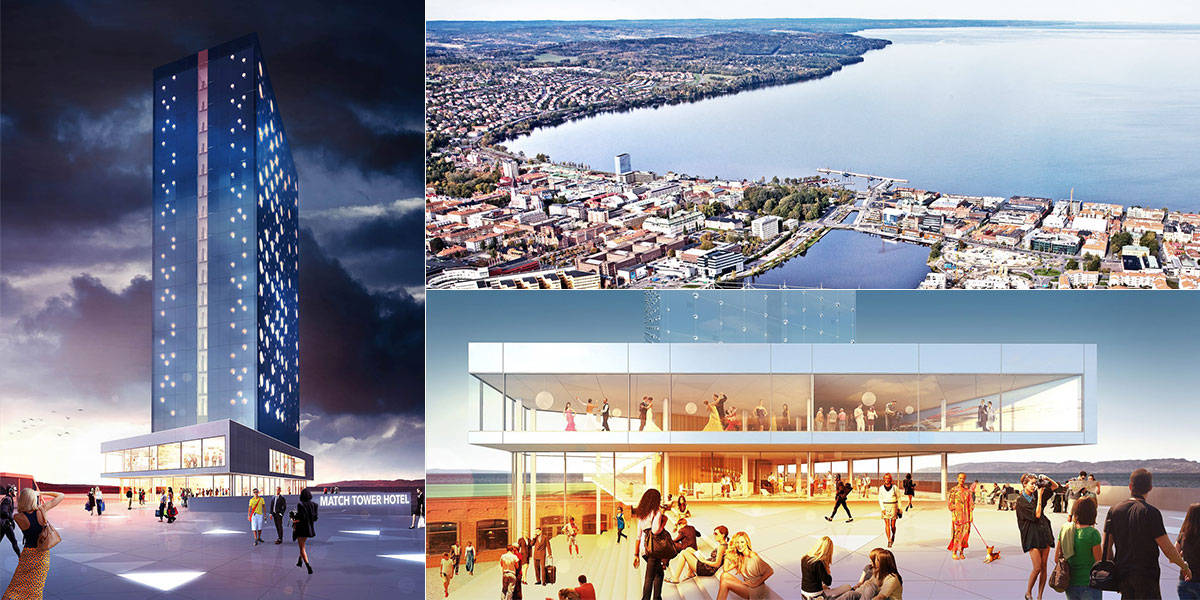 High-quality hotel at perfect locationClient: NCC Sverige AB
The location is unique. Perhaps the best location for a hotel in Jönköping, close to both the travel centre and city centre. In addition, guests receive an uninterrupted view of Lake Vättern. At the same time, the place has an emotional location in close proximity to the culture-historically interesting area of the old Match Factory.
The location at the southern shore of Lake Vättern, adjacent to the travel centre and one of Jönköping's earliest and most important industries, has a strong symbolic value. The view from the western part of the city is gorgeous. Today, the place is anything but hospitable, with an extremely busy road that intersects the match industry area from the city centre.
Yello's proposal was chosen through a parallel assignment carried out in 2007-2008. In our proposal, the hotel is 18 floors high and contains about 220 hotel rooms. The goal is to create a landmark that has the potential to become one of Jönköping's true signature buildings. At the same time, residents will get better accessibility to a larger and more attractive city centre by linking the match industry area and the western part of the city.
In our proposal, Hotel Match Tower is horizontally divided into three building bodies. The hotel rests on a base of bright rock which is an extension of the city's streets and squares and, among other things, includes an underground car park. The surface of the square continues into the glassed-in lobby and the restaurant with a great view of Lake Vättern.
It's discreet and creates great openness from Västra Storgatan towards Lake Vättern. Lifted above the glassed-in entrance hall a conference hall is hovering in close contact with the city, the Match Factory area and Lake Vättern. The hotel rooms are located in the high-rise building which ends with a skybar, restaurant and roof-top terrace at the top. The shiny façade has half-spheres of different sizes mounted on it, which appear to be floating in the sky. In the twilight, the visual mirror effects are overlaid with the light that is seen from the round windows of the hotel rooms, creating a dreamy experience.