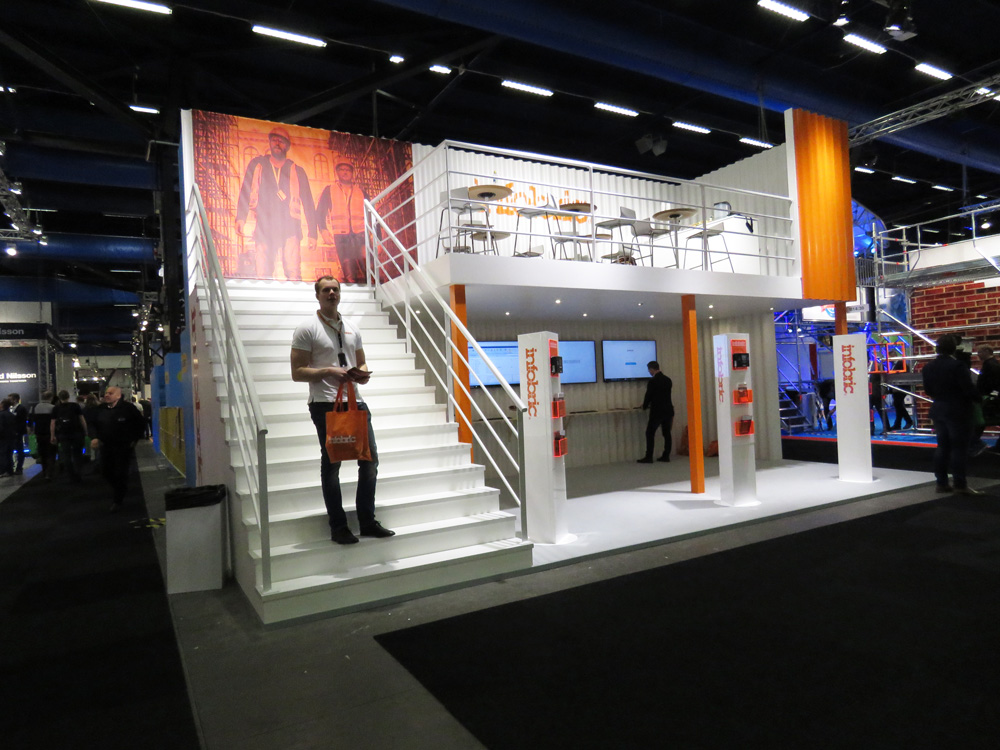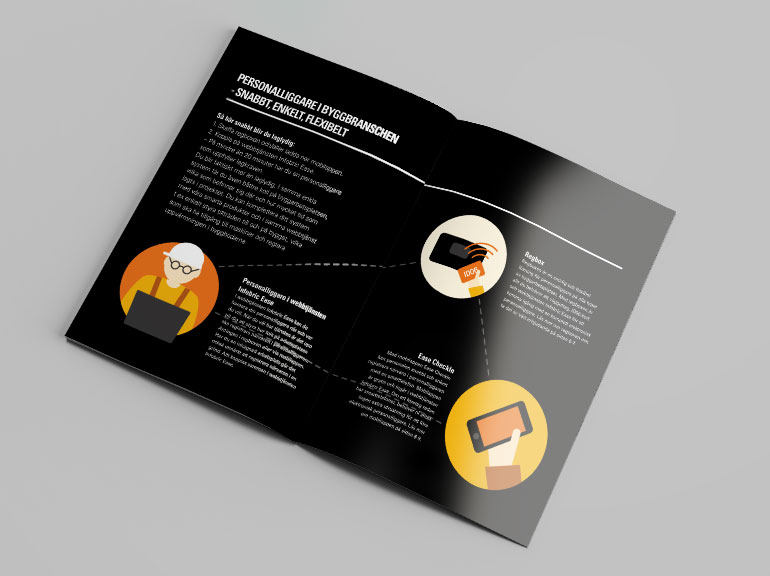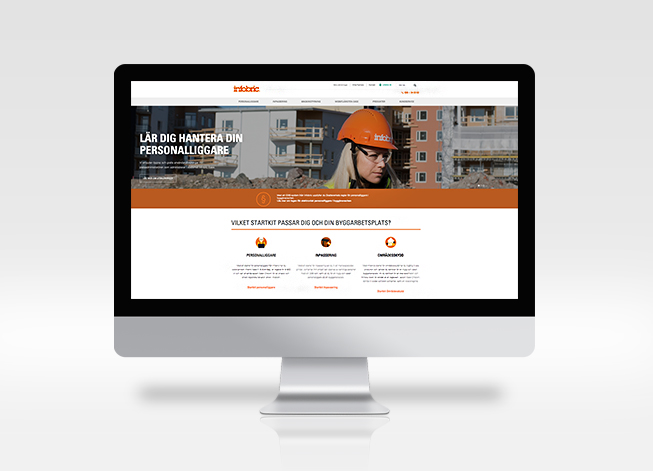 Client: Infobric
ASSIGNMENT
In 2015, Yellon was commissioned to develop an information campaign and a communication plan with channel choices and activities. Infobric needed to make its brand stand out and develop a clear strategy for positioning and communication with the market. On 1 January, 2016, the Act regarding staff documentation at construction sites was about to come into force in Sweden. Infobric has the required products and this had to be communicated to the target group.
CHALLENGE
The challenge was that the majority of companies in the construction industry were expected to react negatively to the changing legal requirements. It provided a unique opportunity for Infobric to become a helping hand for the target group, rather than to be perceived as an extension of the Swedish Tax Agency.
SOLUTION
The communication would primarily inform about the law, but also highlight the services and products Infobric provides. The concept was a call to 'think beyond the law'. By giving the industry the best and simplest explanation of the new law, Infobric would make it easy to relate to the law while simplifying and improving everyday life. The campaign units included a visual identity, an animated information film, a new website, digital advertising material, an app interface, information material, participation in the trade fair Nordbygg with a booth, booth design, PR and movies.
OUTCOME
One year after the law came into force Infobric almost doubled its turnover, from 93 million to 170 million. By 2015, Infobric had 800 ongoing projects. In 2017 Infobric had over 10,000 ongoing projects. An increase of 1150 % and twice as much as the target of 5,000 ongoing projects – one year faster than expected.
CONTINUATION
The cooperation between Yellon and Infobric has grown since the start in 2015. Yellon has become responsible for communications on the Norwegian market, has created numerous campaigns, worked with SEO, has actively been working with PR, created yet another website and more instructional movies and commercials. And right now, we are making sketches for Infobric's new headquarters.