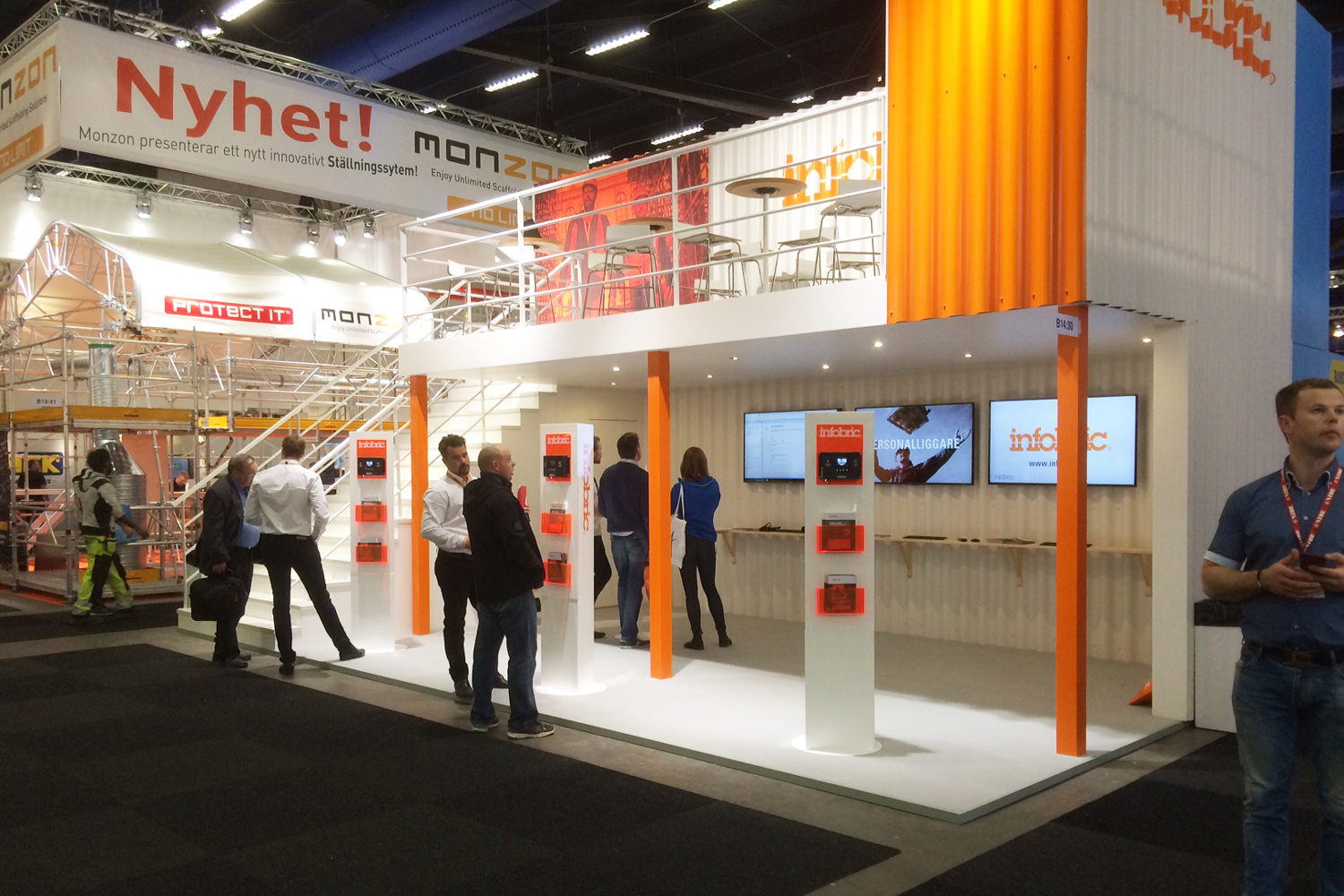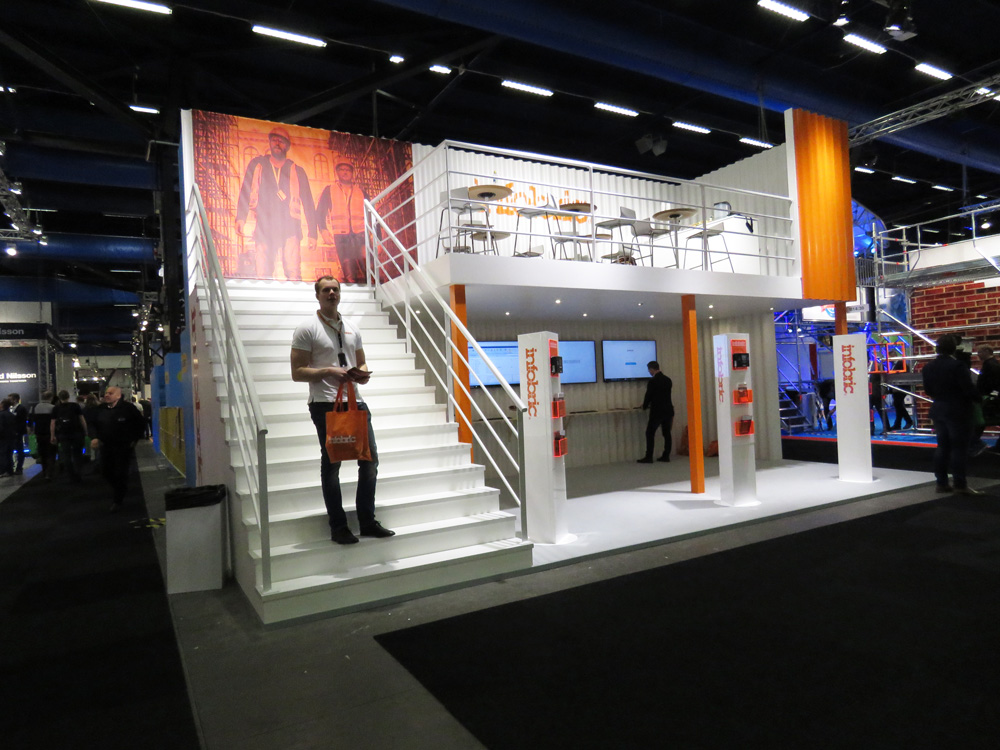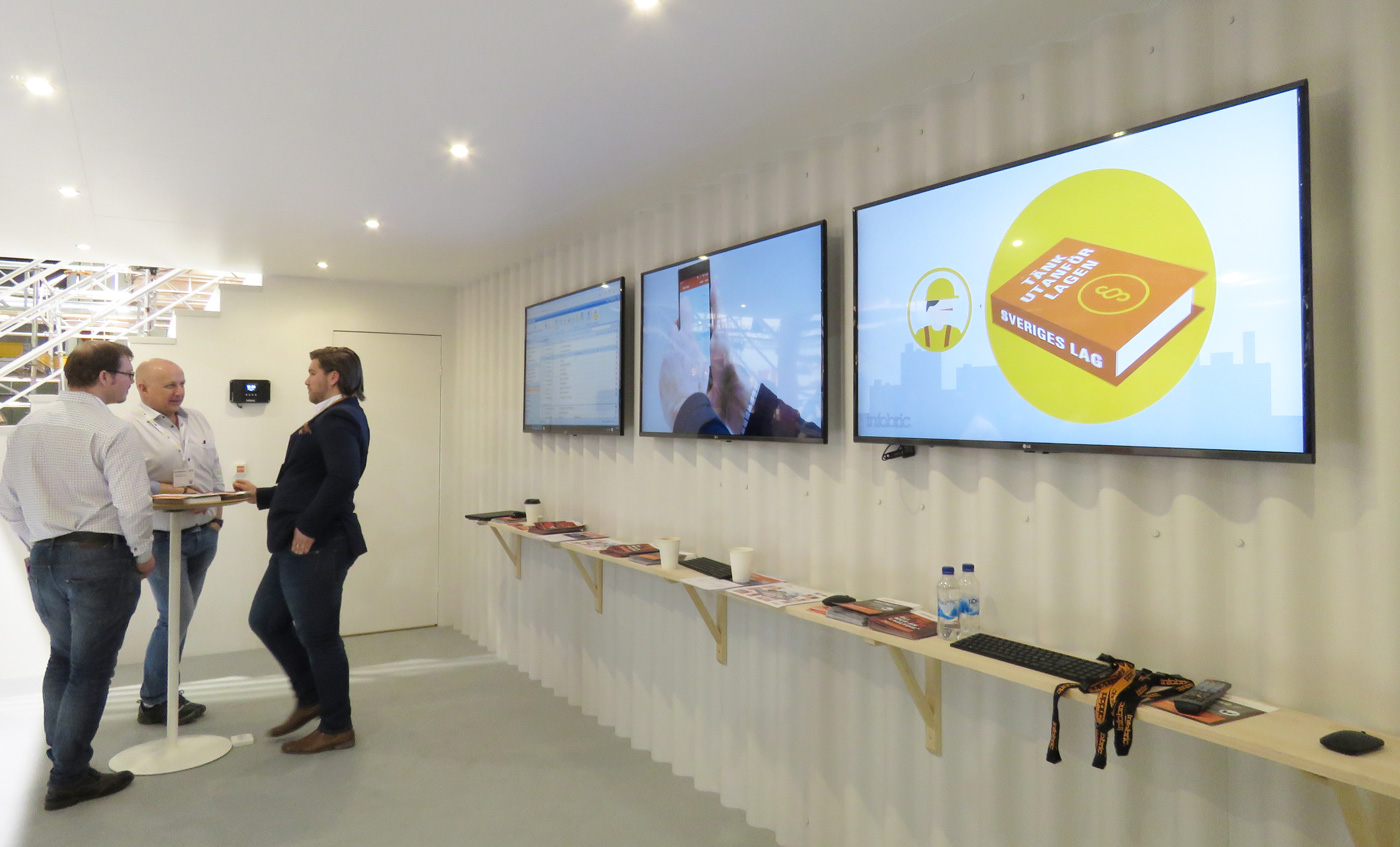 Client: Infobric
Infobric's involvement in Nordbygg was the peak of a comprehensive information campaign about Infobric's solution to the new law on electronic personnel ledgers in the construction industry. The purpose of the company's participation in the trade fair was to strengthen brand awareness and give an overview of Infobric's offer. Yellon was responsible for booth design, trade fair activities and material such as sales leaflets and informative films for the TV monitors.
The two-storey-high booth attracted a lot of interest but also created a good flow of visitors. The daily stream of visitors was handled on the lower level, while meetings with existing and potential customers took place in a calmer environment on the upper level.
In addition to a trade fair concept, Yellon has created several campaigns, web, PR, movies, etc. for Infobric. Read more about the entire project here.