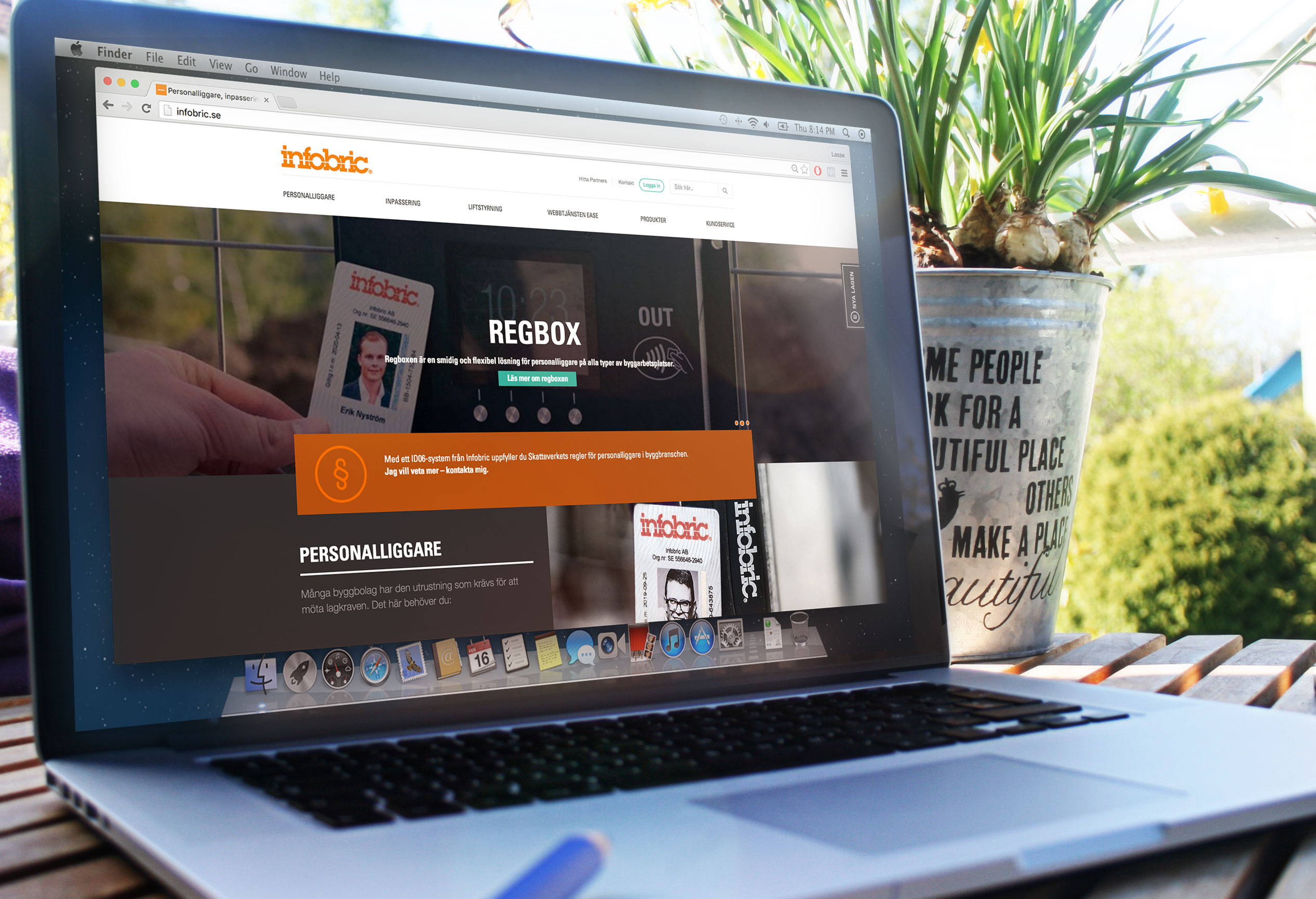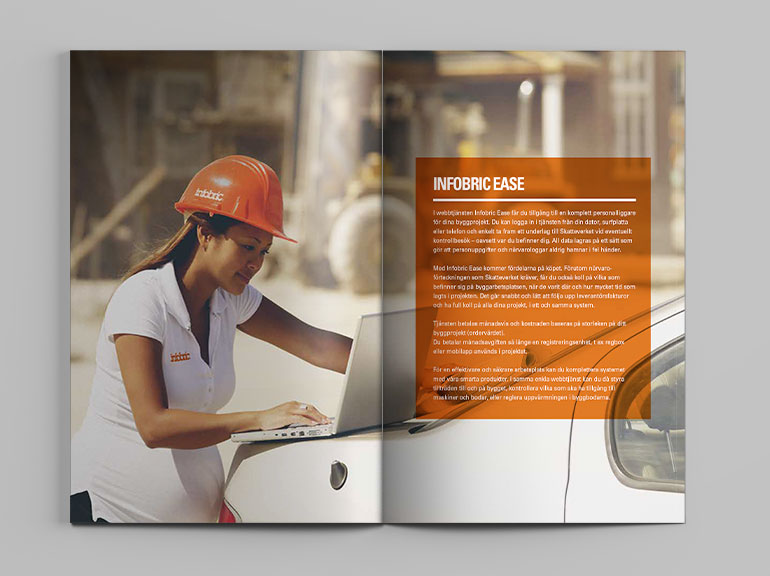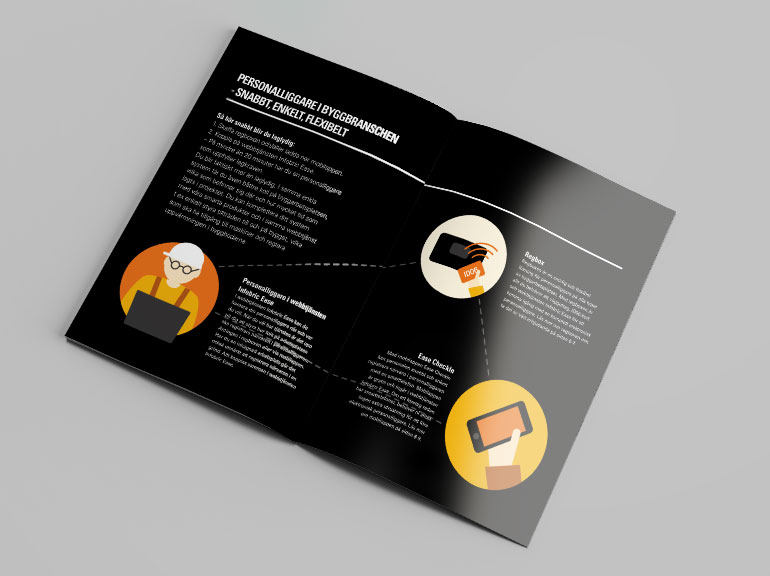 Communications conceptClient: Infobric
On 1 January, 2016, the act on electronic personnel ledgers in the construction industry came into force, which means that even small construction companies now have to invest in information systems. System vendors have always taken a gloomy approach and pointed to the fact that it is compulsory.
Except in one case.
For Infobric, which has been around for ten years, it has meant a huge opportunity to conquer market shares like never before.
Their products and services not only make the construction sites meet the legal requirements. The information also means better traceability, follow-up and control. And all at an extremely low cost.
Simple, smart and flexible.
Our concept is based on this. With the campaign focus THINK BEYOND THE LAW, communication has turned everything upside down and caught the new target group.
At the start of the campaign, Infobric was available on 1,000 construction sites.
Four months later, the number was 2,000.
After another month, 4,000.
At Nordbygg in April 2016, Infobric's booth was met with great interest.
One year after the law came into force, Infobric had almost doubled its turnover, from 93 million to 170 million. By 2015, Infobric had 800 ongoing projects. In 2017 Infobric had over 10,000 ongoing projects. An increase of 1150 % and twice as much as the target of 5,000 ongoing