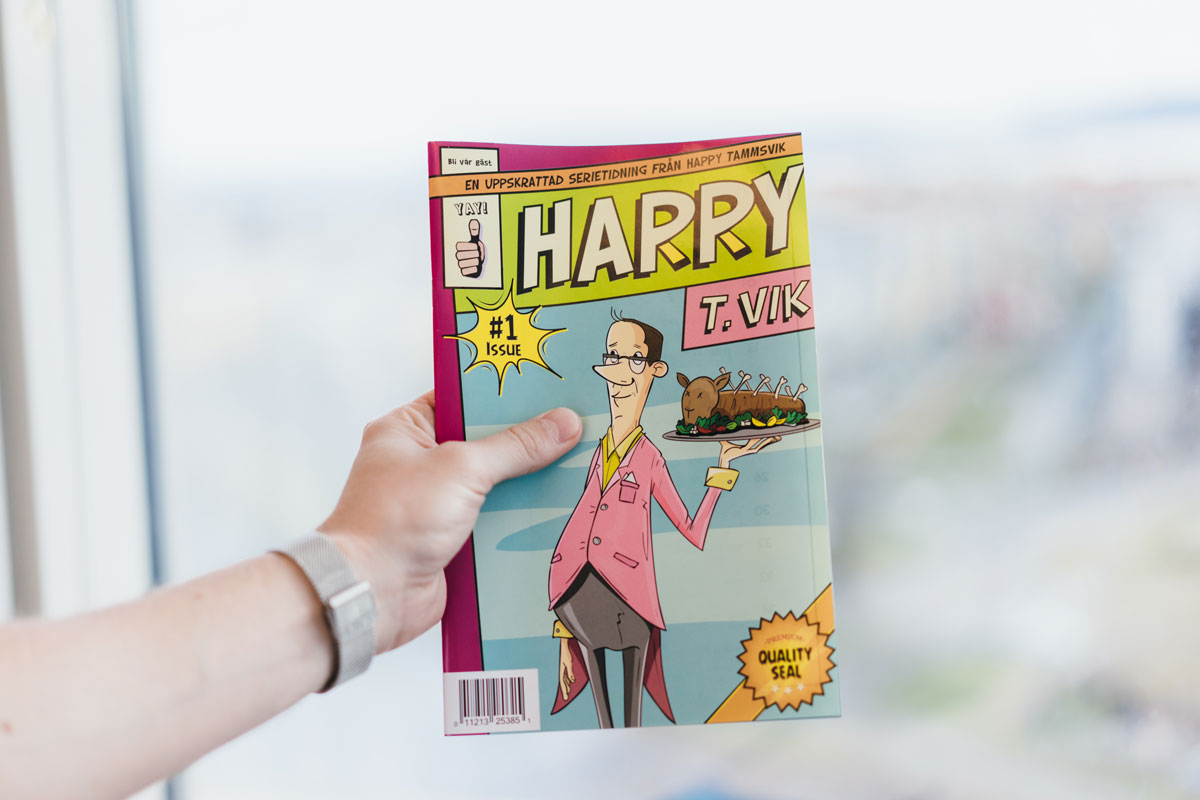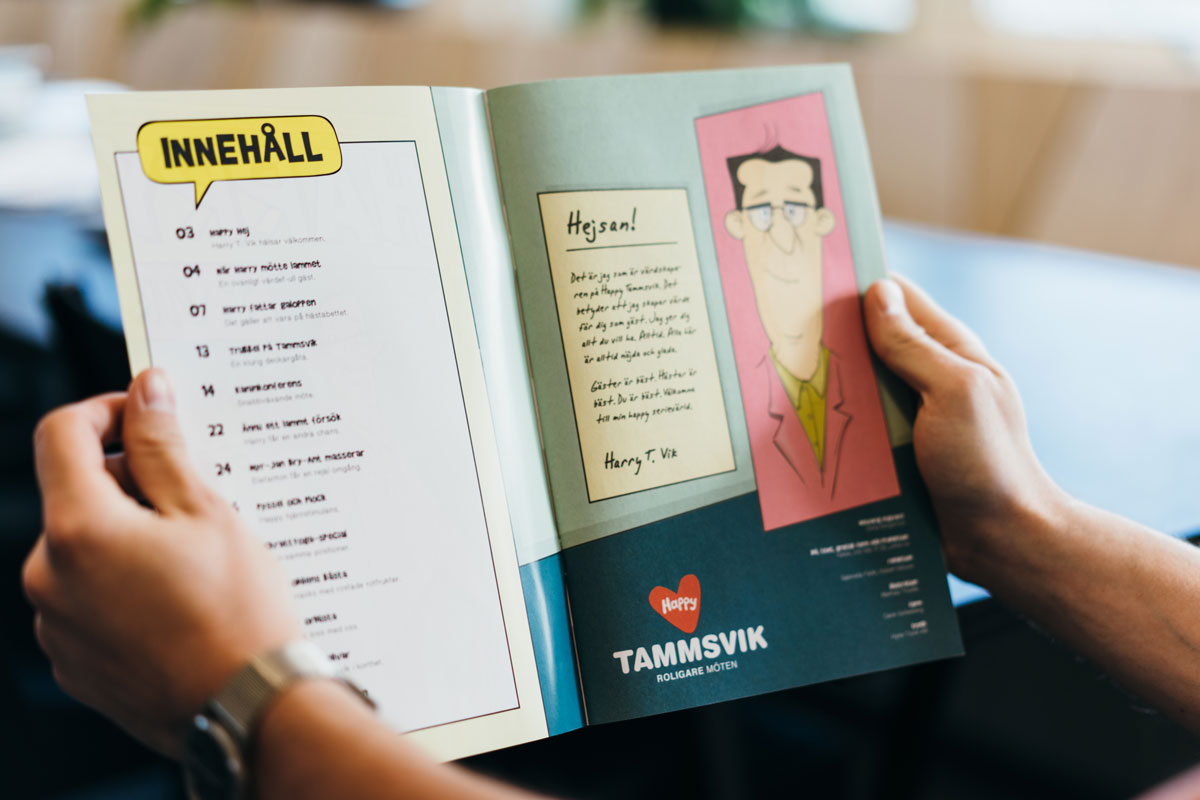 Client: Tammsvik
Wanting to do something that no one else in the industry has done is one thing. Daring to do it is another. A good example of the latter is the conference facility Happy Tammsvik, which in 2017 launched the first comic book of the meeting industry, Harry T. Vik. Yellon is behind idea, creative design and production.
In the comic book, the reader follows Harry T. Vik, an unlucky host at Happy Tammsvik in the pursuit of a star in the White Sheep Guide. It isn't easy being Harry and he sometimes fails. But somehow he always manages to save the situation. And without revealing too much, Happy Tammsvik promises a happy ending to every story.
'I have proudly put the comic book next to the annual report in our office. It means a lot to us internally, but above all, guests who receive it in connection with their stay here are both surprised and happy,' says Tanja Askrabic, Marketing Manager at Happy Tammsvik.
Everything isn't fiction. The environment in which the comic book takes place can be found reality. In addition to scenes playing out at the conference centre, such as in the ball pool, at the indoors beach, the bar and obstacle course, their neighbours, the horses from Bro Park, pay a visit. And the story line is based on the strengths of the conference centre.
From a communications' perspective, the comic book is a light-hearted and rewarding media choice for Happy Tammsvik to convey its messages. Self-distance and humour are vital for a conference facility that has claimed the position as Sweden's funniest meeting place. And has the brand promise to take humour seriously.
In addition to the comic book, Yellon has worked with Happy Tammsvik for a long time, especially with copy texts and conceptual ideas. Amongst the assignments are fun recruitment ads that play on words and appreciated content for social media. We have also baptised a sauna, created a happy championship and put together a unique happy dictionary.