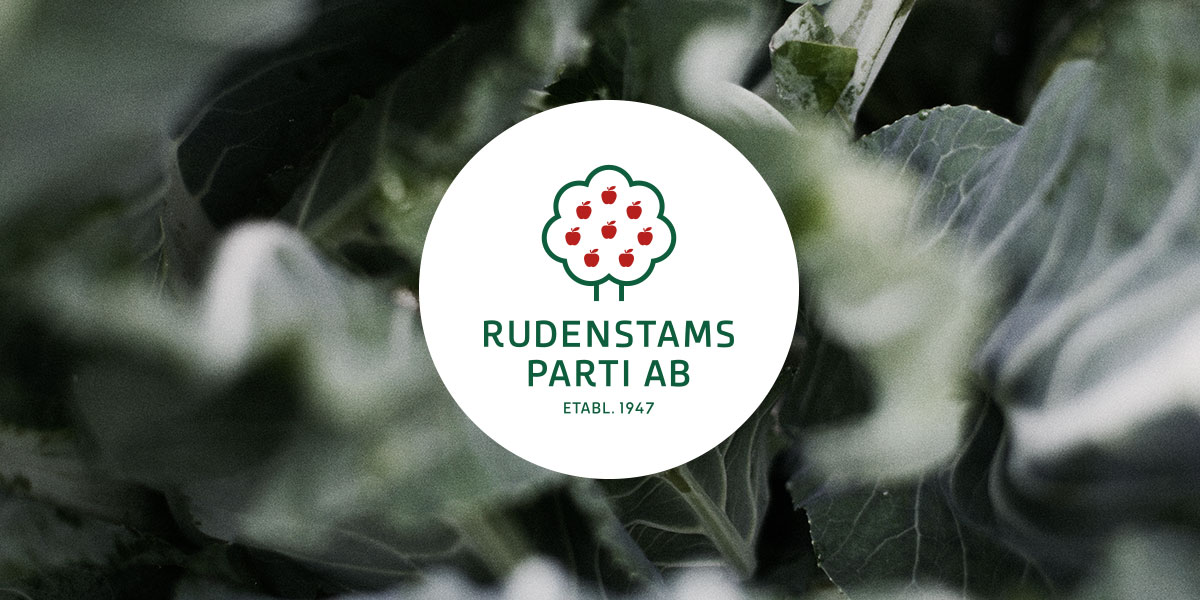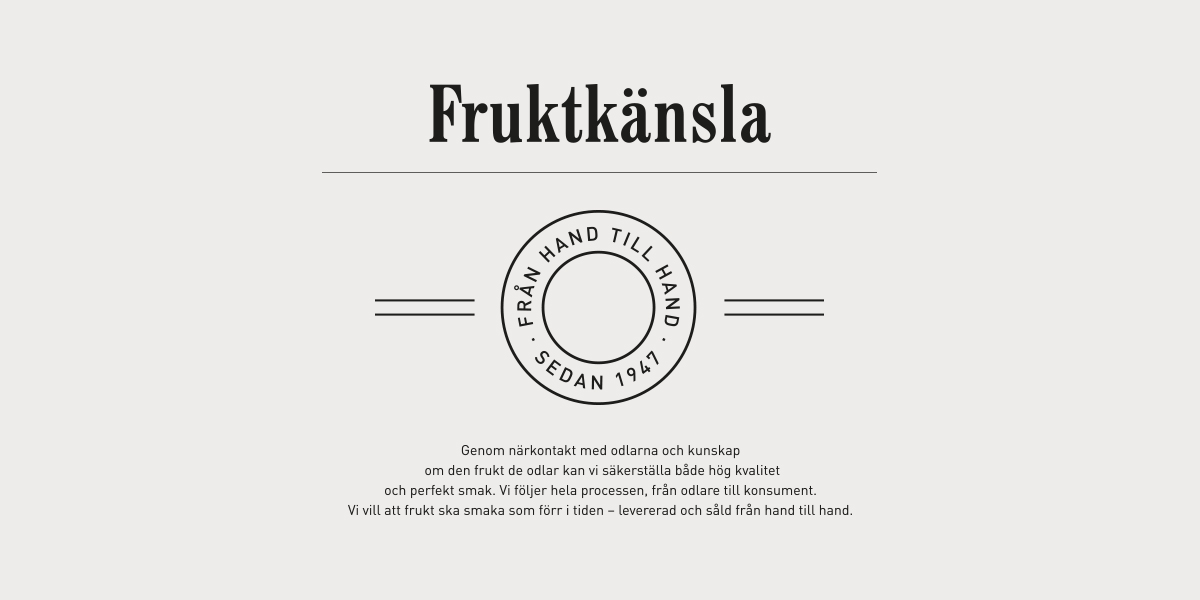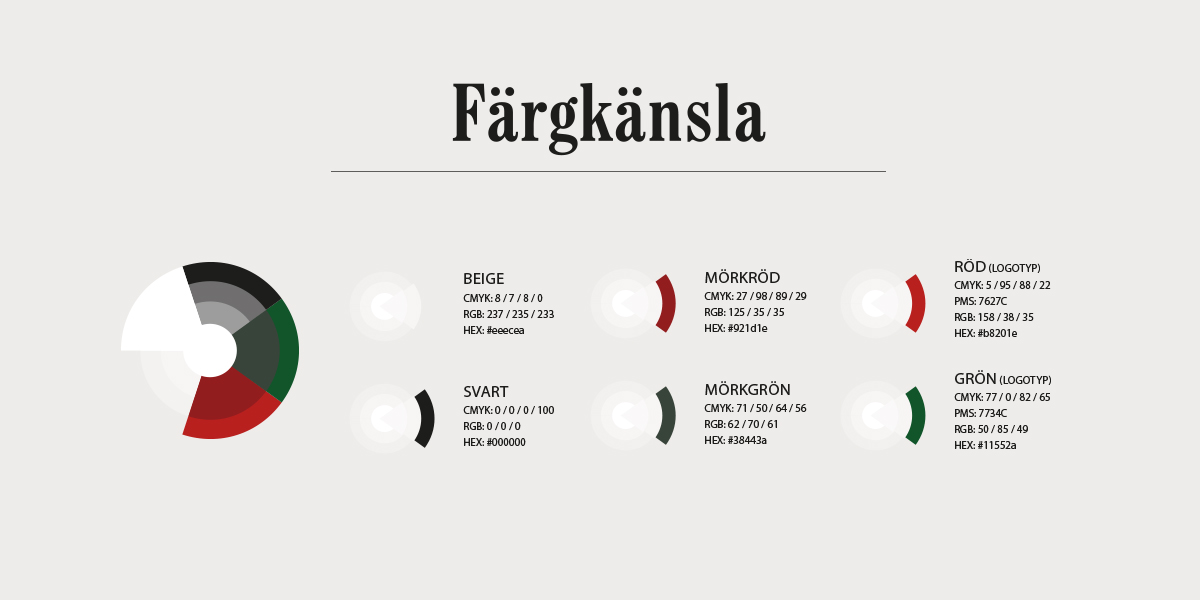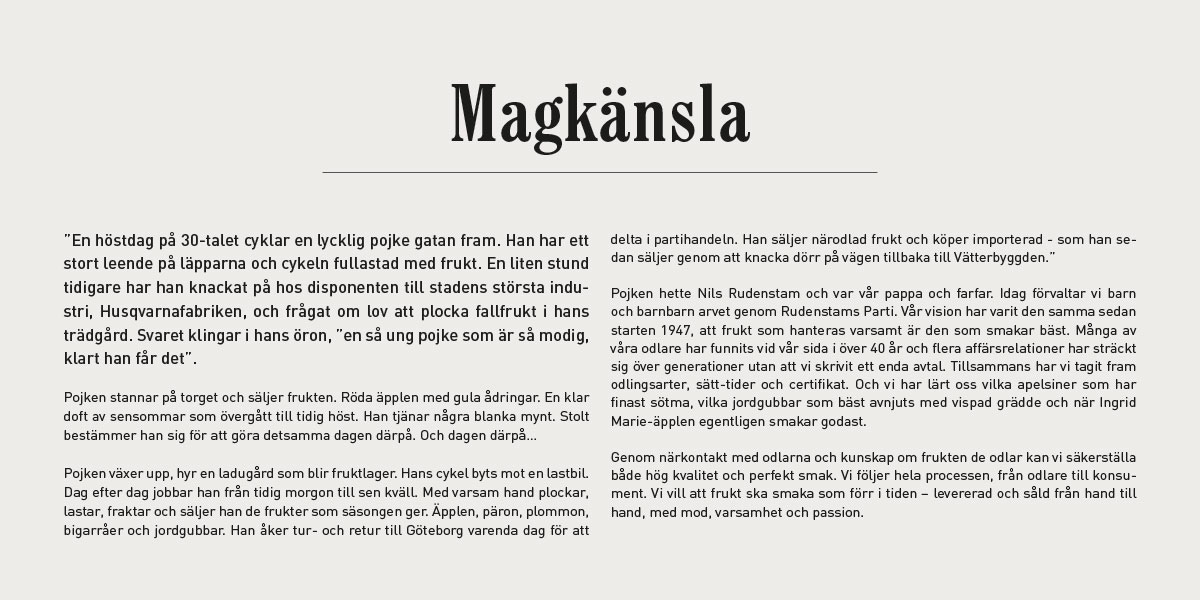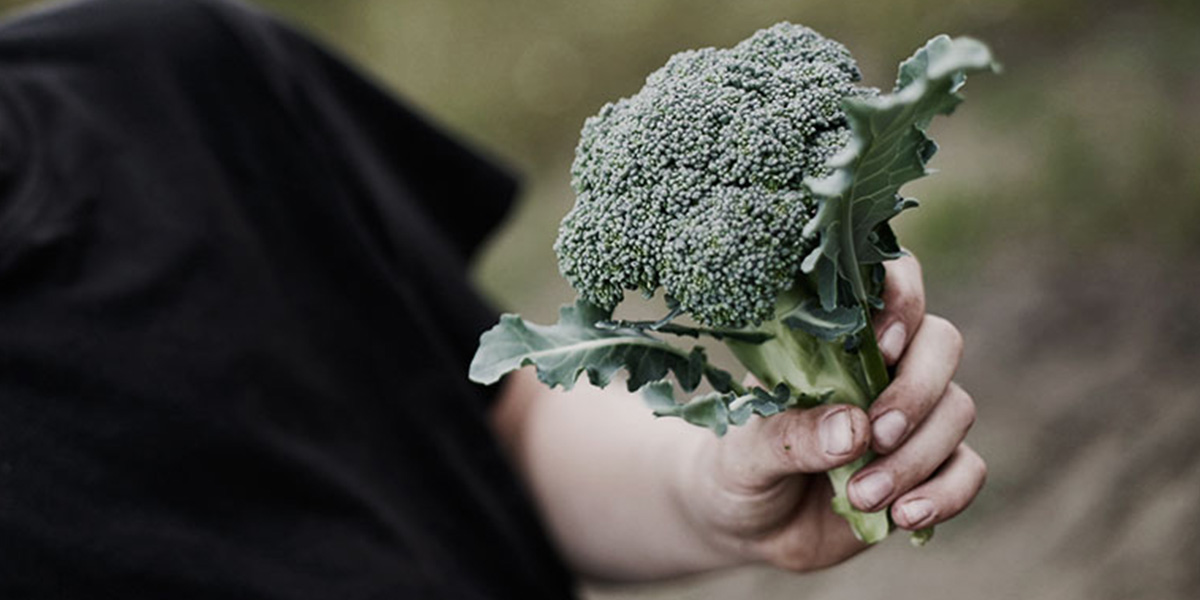 Client: Rudenstams Parti AB
Rudenstams is a family with great love for fruit and vegetables. The family company Rudenstams Parti AB was established in 1947 and has since bought and sold fruit in southern Sweden, in a careful manner. With equal care, Yellon has changed and refined the company's visual identity.
The logo has been simplified, but still consists of the apple tree that Mrs Rudenstam designed by hand many years ago. We have also managed to capture the company's amazing story so that it can live for many generations to come.