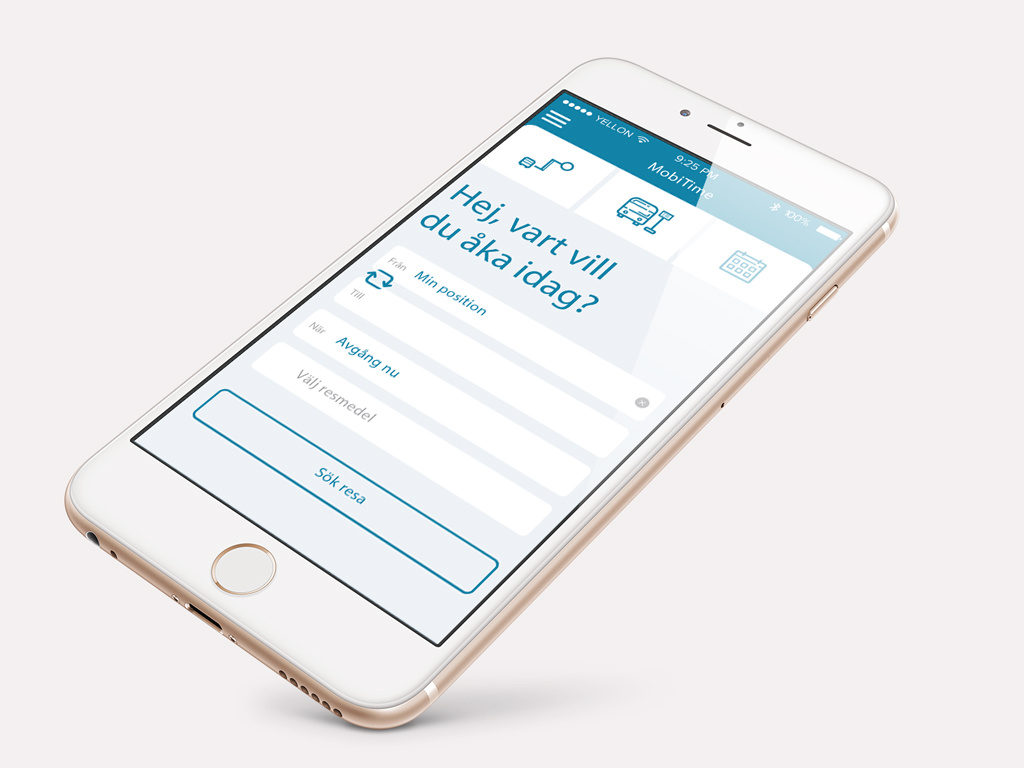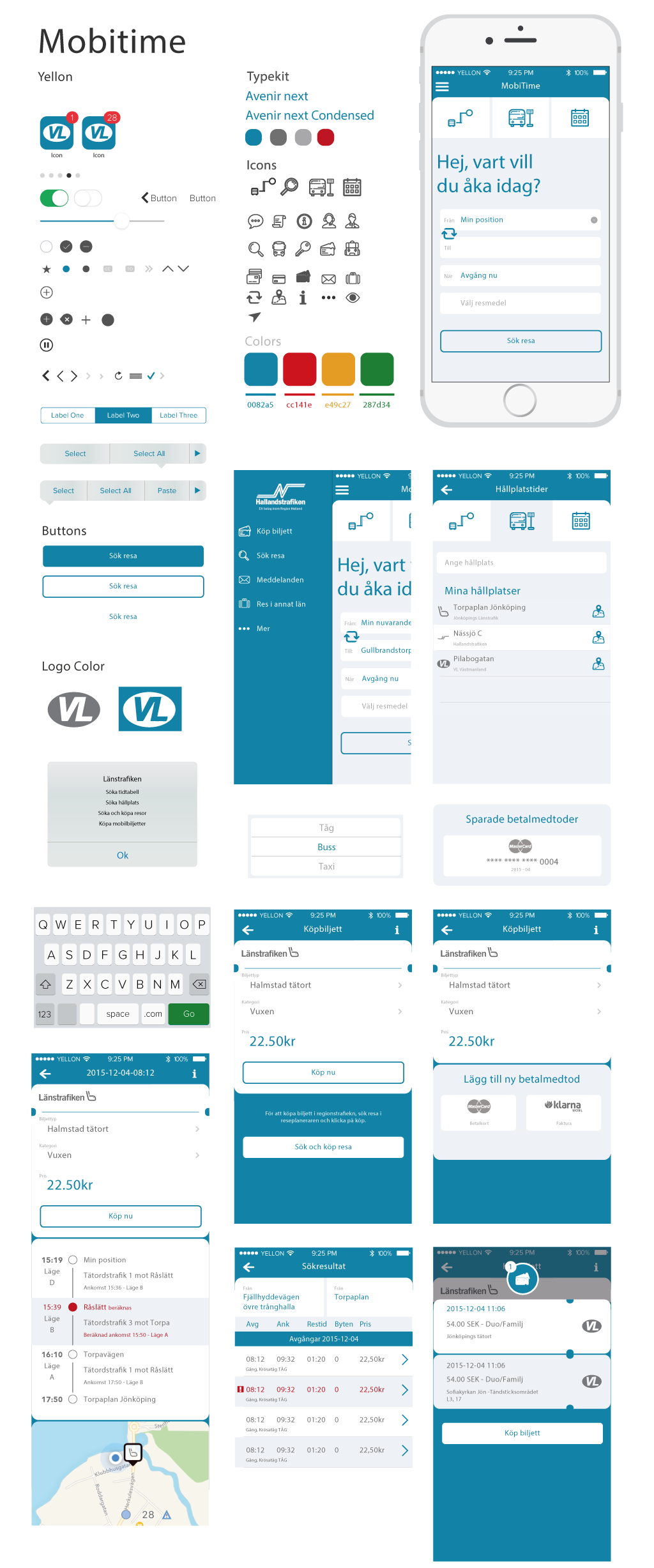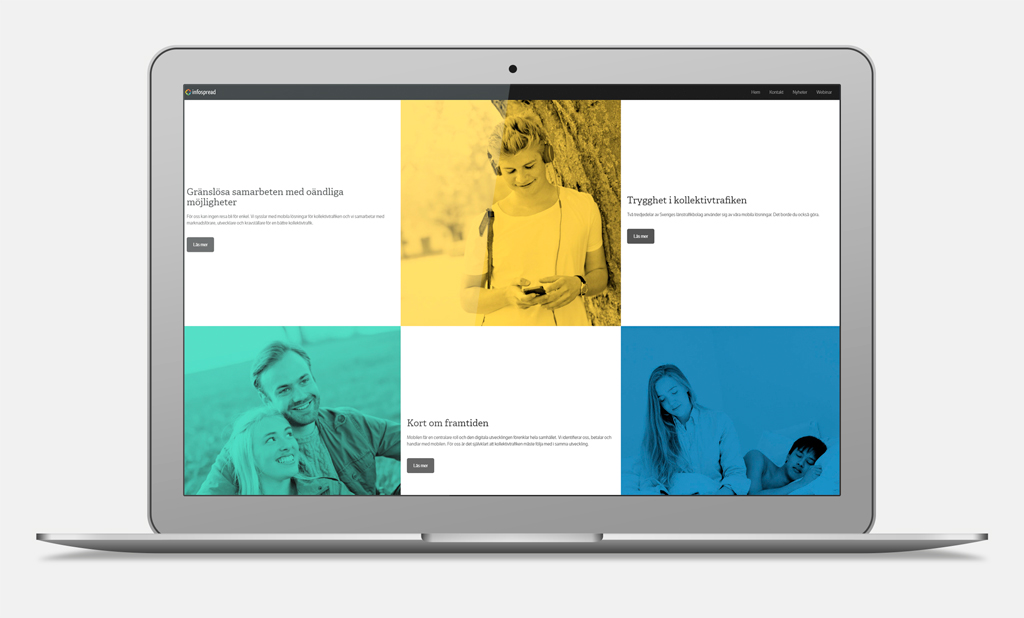 App and webClient: Infospread
Infospread has developed and simplified travelling using public transport since 2005. Their products have become very popular and the majority of Sweden's regional carriers use Infospread's mobile ticketing system/ticket app MobiTime.
In 2015, Infospread decided to give the ticket app a new design and simplified features. In the same communicative effort, they also wanted to create a new and more modern identity on the web. Yellon has designed the new ticket app and designed a new and refreshed Infospread website.