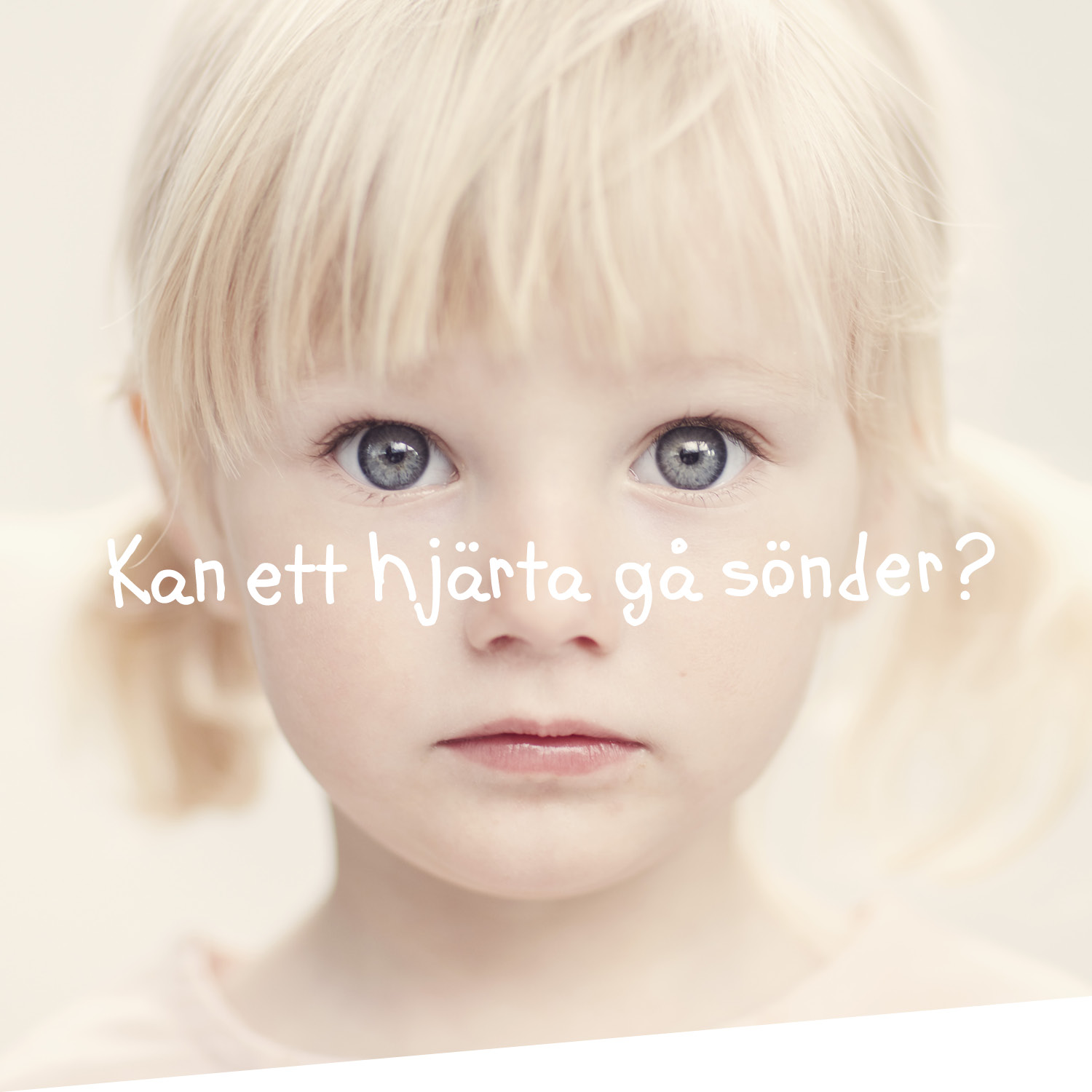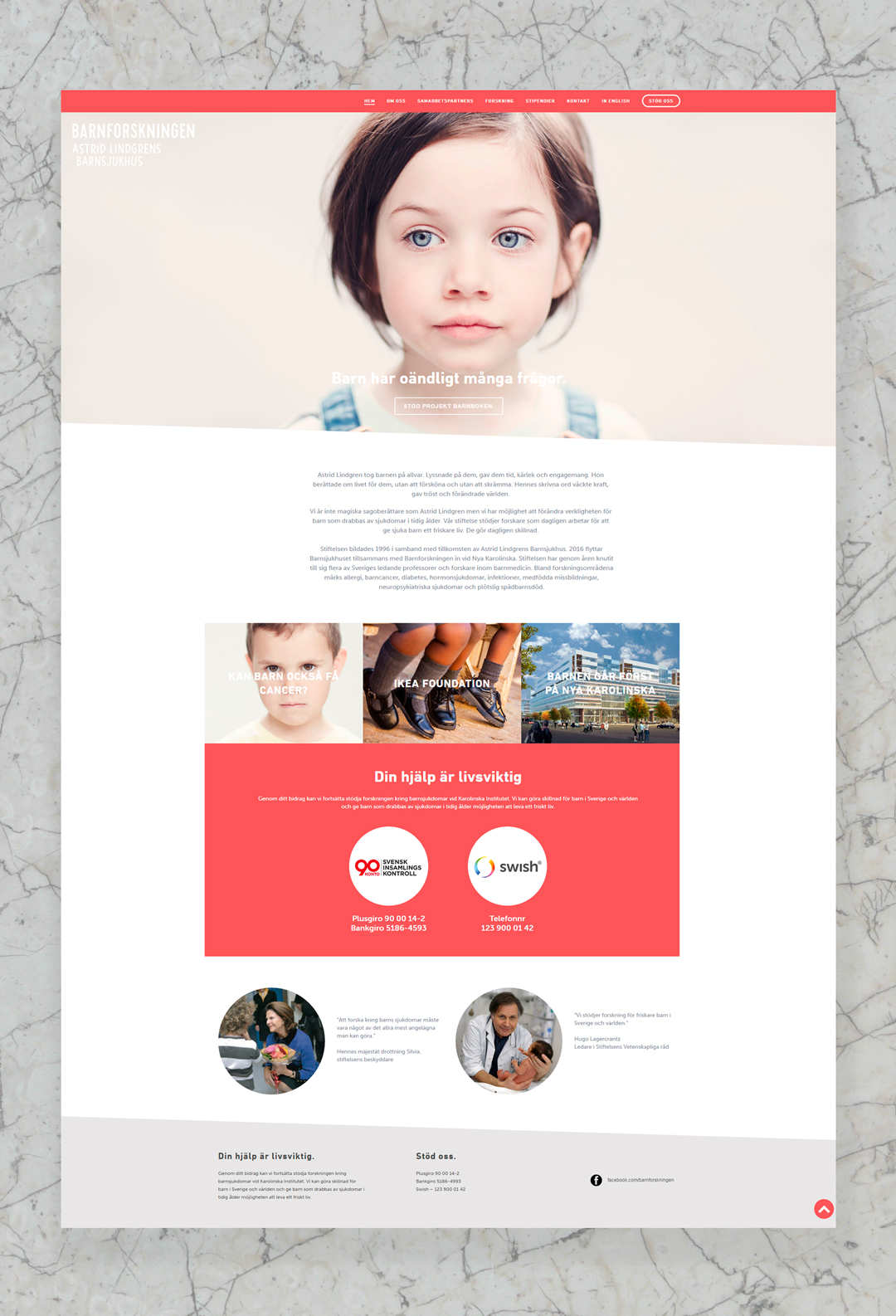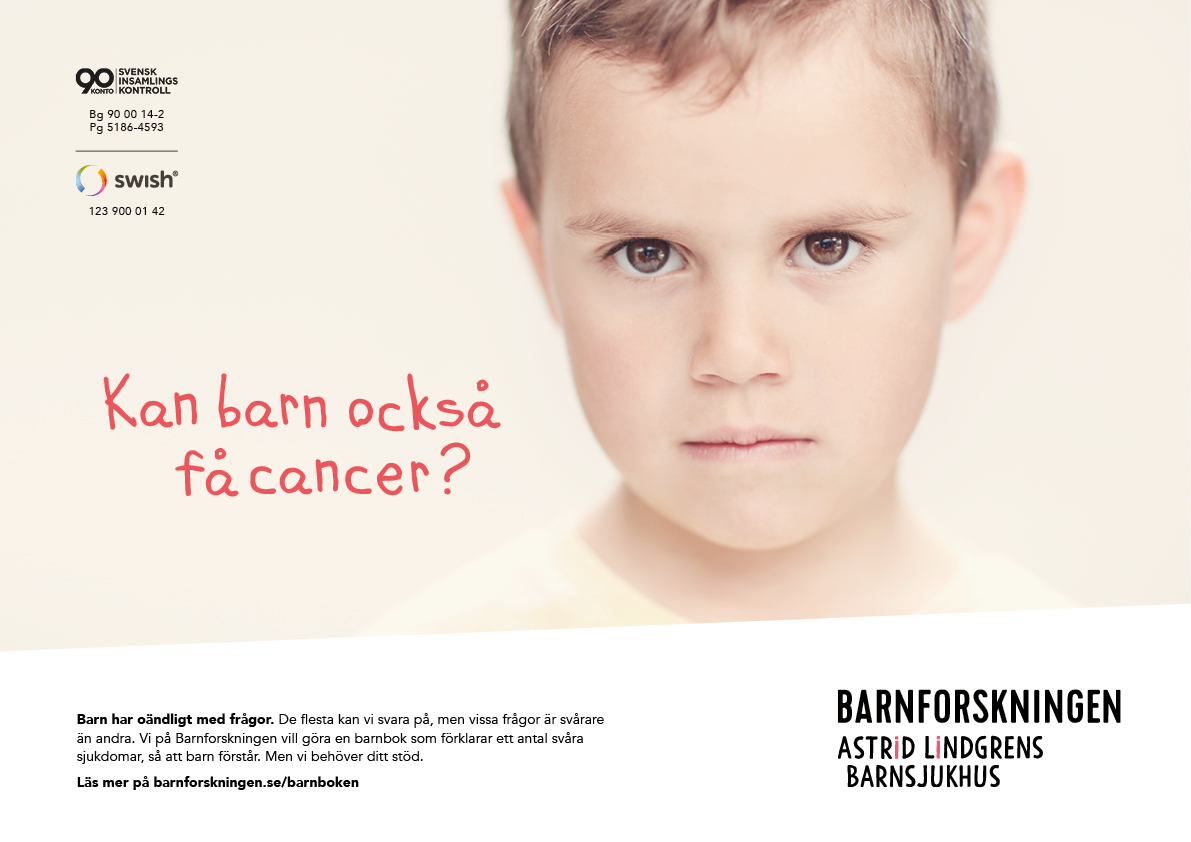 Barnforskningen and Yellon in cordial cooperationClient: Barnforskningen
BACKGROUND
Barnforskningen (Children's Research Foundation) at Astrid Lindgrens Children's Hospital supports researchers who aim at giving a greater number of sick children the opportunity to live a healthy life.
CHALLENGE
There are many charitable organisations and initiatives to which one can donate money. Barnforskningen had never before implemented an official campaign or tried other pro-active efforts. Our challenge was thus to present and position Barnforskningen in the charity market and in the hearts of more people.
SOLUTION
We found that children ask many questions, especially siblings and friends of sick children. To raise awareness and spread knowledge, we would make the world's most important children's book. And, with the help of researchers and paediatricians, tell about severe diseases in a way that children understand.
With a new visual identity, a stronger voice and a clear vision (to create the world's most important children's book), Children's Research began to tell people about the children's book. The chairperson of the Children's Research did that in a film spread on social media. Through the film and targeted posts on social media, we attracted people to a campaign page. There we were able to tell them more about the vital work of Barnforskningen and the future work with the world's most important children's book.
OUTCOME
With the campaign, we attracted 4,000 unique visitors to the web and exceeded the target by 100%. The film was shown to 340,000 people (goal: 15,000), of which 33% watched it from start to finish. Thus, the target was exceeded by approximately 2166%. The hope was that the brand would be exposed to 100,000 people, a hope that exceeded by 500% when the brand was exposed to half a million people. The long-term goal was to raise SEK 500,000, of which SEK 200,000 was needed to start the book. From the start of the campaign until today (a short period of time after the end of the campaign period), Barnforskningen has collected SEK 1.2 million and the most important step has been taken; the book production has begun. The effect of the campaign remains in the form of awareness and continued influx of money.